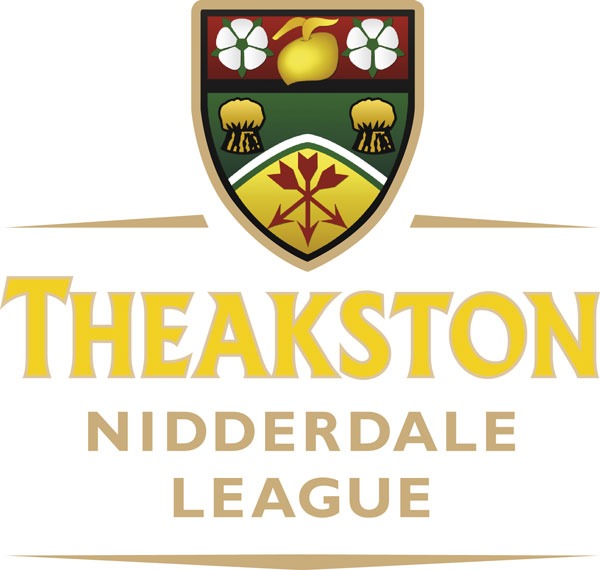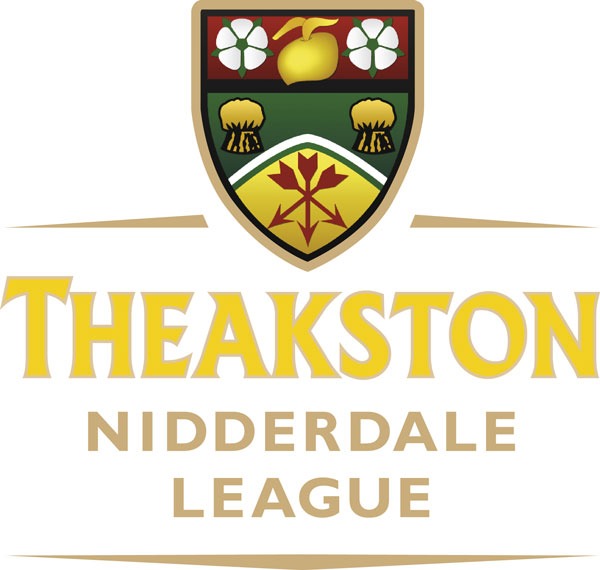 Hampsthwaite are now 5 points clear of their nearest rivals, Dacre Banks, at the top of Division 1. Hampsthwaite travelled to the 2011 Champions, Ouseburn and beat them by 4 wickets in the process ensuring Ouseburn's slide down the table into the relegation places. The home side batted first and scored 163-9, Olie Rose (70) and Andy Johnson took 3-35. In reply, Hamspthwaite made 165-6 with Andy Taylor hitting 70. Ouseburns overseas player, Matt Adams took 3-66.
Arguably the game of the day was at Killinghall. The young pups are on a victory roll which has seen them steadily rise up the table and pull clear of the relegation zone. Simon Williams made 34 as Dacre's bowlers pegged the home side back to post 152-8 Waqas Raheed took 4-17 and Steve Lawrence 3-49. Lee Siddique (37), Mohammed Khan (44) and Duncan Naylor (26) saw Dacre to within touching distance of the target, but Richard Danby 5-20 had other ideas. 3 wickets in the last over condemned Dacre and Killinghall took the spoils. Blubberhouses are back to winning ways with a 97 run win over Alne. Blubbs posted 215-6 after fine knocks by Bash Khan (79), Richard Vass (52) and Stephen Wilkinson (44). Brad Scott took 2-22, Eddie Myers 2-55 and Toby Stirke 2-56 Alne were then dismissed for 118. Lee Platts 4-15 and Bash Khan 4-29 did the damage with the ball and only Pete Carr stood out with 43 for Alne.
Helperby visited Burton Leonard and came out on top. Batting first, Burton hit 226-7. James Townsend made 73 and Liam Ford 37. In reply, Helperby made 230-8 and win by 2 wickets. Tom Coates celebrated his inclusion in the Nidderdale Overseas team for the game on the 19th August with a fine 58. Mark Spilman chipped in with 86. However the Burton Leonard bowlers made it hard work for Helperby as Neil Blaken took 3-53 and David Slack 3-26. Andrew Cullen lead from the front for Bishop Thornton as the Curlew's travelled to Pannal. Cullen made and unbeaten 122 in the Thornton total of 185-8. Ellis, Wilson and Harrison all took 2 wickets for the home side. In reply, Pannal crossed the finishing line to win by 7 wickets. John Strover 73* Dave Wood 52* and Andy Ellis 27 contributed to the total of 189-3 Will Wray's concerns about milk prices obviously fired him up again showed his gold top standard taking 3-51
In the other game of the day, Spofforth posted 175-4 at home to bottom of the table Goldsborough. Things looked a bit dodgy for Spoff at 67-4 but James Roberts made 52* and Paul Fletcher 50* in an unbeaten 5th wicket partnership of 108 to see the home side up to 175-4. Goldsbrough held out for a point, closing on 124-6 Ben Mackrill top scored with 37*
In Division 2, Masham consolidated their position at the top of the table with a 35 run victory over Knaresborough Forest at Calcutt. They now open up a 9 point lead of their nearest rivals Darley who also won. Masham were rocking on 6-2 after both openers were removed by Sam Roser 3-30. This included the big wicket of eccentric hatted Aussie, Michael Rees, for a duck. Phil Newton steadied things with a knock of 59 before being stumped by soon to be married Craig Robson.
The hearts of young ladies across the district are now safe as the self-titled "Geordie Gloveman" is officially off the market on Saturday. All of the Nidderdale League wish the new Mr and Mrs Robson a long and happy life together. Newton was well supported by skipper Adam Smith (26). Pyke took 2-21 and Joel Ainsley 2-40 Chasing 156 was never going to be easy on a slow wicket but Matt Parker blitzed the early bowlers scoring 39 in the first ten overs, but once he departed to the evergreen Chapman 2-31, the scoring rate slowed and wickets fell regularly. Forest eventually fell 35 runs short but in truth were always in with a chance. Darley continue to fight for promotion with a 68 run victory over Raskelf.
Chris Gill (73) and Dave Bird (59) put on 92 for the first wicket. Raskelf were made to pay for dropping Gill early. Up stepped Rob Hainsworth, who should have picked the lottery numbers this week, and blasted 105 to put on 153 with Gill for the 3rd wicket. Mike Beecroft also hit 30. Stephen Burn took 3-30 for the visitors. A total of 316 is gettable at Darley and the top 5 Raskelf batters all dug in and scored well. Rob Sigsworth (72), Rob Galtrey (34) and making decent contributions Angus Taylor (34). Then the Hainsworth roadshow got into top gear as he ripped through the Raskelf batting lineup with 6-68. Joe Furniss chipped in with 2-58 to seal a Darley win and a 6 point Saturday. Ripley are still fighting for their division 2 survival with a 79 run victory over Newby Hall. Batting first, Ripley managed 184-8 Jacques Augustin top scored with 68. Grant Leivers took 4-48. Newby were then dismissed for 105 Mike Hennings took all of the Newby top 4 to end with figures of 4-37. Grant Leivers had a good day all round with 35. Pateley Bridge travelled to Bolton Abbey but had a bad day at the office. Batting first Pateley were all out for just 83. Ben Parkinson took 4-35. In reply Phil Midgeley made 33.
Harrogate Strays have club legend John Proud to thank as he "plastered" Studley Royal's bowlers all over St George's Road with an unbeaten 102. Aussie Jake Edwards also made 102 not out. Studley then made 213-9 and hung on for a point. Lewis Day (46), Mark Simanecz (35) and Thompson (50) tried in vain to mirror the Strays effort with the bat Edmonson took 4-6 for the home side. Lance Baptist said farewell to his adopted home of Sharow with an unbeaten 79 in their victory over Birstwith. Batting first, Birstwith made 190 thanks to Tom Coston (53) and captain Dan Riley (40) Miek Ainsley took 3-38. It was then Adie Monk (67) and Baptiste who saw Sharow home.
| | | |
| --- | --- | --- |
| Divison 1 | Played | Points |
| Hampsthwaite | 15 | 54 |
| Dacre Banks | 15 | 49 |
| Blubberhouses | 15 | 45 |
| Alne | 15 | 44 |
| Bishop Thornton | 15 | 44 |
| Spofforth | 15 | 38 |
| Pannal | 15 | 35 |
| Helperby | 15 | 34 |
| Killinghall | 15 | 34 |
| Burton Leonard | 15 | 32 |
| Ouseburn | 15 | 31 |
| Goldsborough | 15 | 27 |
| | | |
| --- | --- | --- |
| Divison 2 | Played | Points |
| Masham | 15 | 59 |
| Darley | 15 | 50 |
| Bolton Abbey | 15 | 47 |
| Sharow | 15 | 41 |
| Pateley Bridge | 15 | 37 |
| Newby Hall | 15 | 35 |
| Harrogate Strays | 15 | 34 |
| Knaresbrough Forest | 15 | 33 |
| Birstwith | 15 | 32 |
| Raskelf | 15 | 29 |
| Studley Royal | 15 | 29 |
| Ripley | 15 | 28 |
| | | |
| --- | --- | --- |
| Division 3 | Played | Points |
| West Tanfield | 15 | 49 |
| Galphay & Winksley | 15 | 45 |
| Burnt Yates | 15 | 44 |
| Markington | 15 | 43 |
| Kirkby Malzeard | 15 | 41 |
| Rainton | 15 | 39 |
| Pannal 2nds | 15 | 38 |
| Killinghall 2nds | 15 | 35 |
| Ouseburn 2nds | 15 | 34 |
| Middleham | 15 | 30 |
| Lofthouse & Middlesmoor | 15 | 29 |
| Hampsthwaite 2nds | 15 | 28 |
| | | |
| --- | --- | --- |
| Division 4 | Played | Points |
| Scotton | 15 | 53 |
| Staveley | 15 | 51 |
| Thornton Le Moor | 15 | 46 |
| Masham 2nds | 15 | 42 |
| Birstwith 2nds | 15 | 37 |
| Burton Leonard 2nds | 15 | 37 |
| Pannal Ash | 15 | 36 |
| Ripon 2nds | 15 | 32 |
| Newby Hall 2nds | 15 | 31 |
| Thornton Watlass | 15 | 29 |
| Bishop Monkton | 15 | 27 |
| North Stainley | 15 | 25 |
| | | |
| --- | --- | --- |
| Division 5 | Played | Points |
| Alne 2nds | 15 | 53 |
| Studley Royal 3rds | 15 | 50 |
| Ripley 2nds | 15 | 47 |
| South Kilvington | 15 | 45 |
| Goldsborough 2nds | 15 | 42 |
| Boroughbridge | 15 | 38 |
| Crakehall | 15 | 35 |
| Harrogate Devs | 15 | 35 |
| Pannal 3rds | 15 | 32 |
| Pateley Bridge 2nds | 15 | 27 |
| Sharow 2nds | 15 | 24 |
| Spofforth 2nds | 15 | 24 |
| | | |
| --- | --- | --- |
| Division 6 | Played | Points |
| Blubberhouses 2nds | 15 | 58 |
| Wath & Melmerby | 15 | 57 |
| Knaresborough Forest 2nds | 15 | 47 |
| Bolton Abbey 2nds | 15 | 40 |
| Helperby 2nds | 15 | 39 |
| Darley 2nds | 15 | 36 |
| Bishop Thornton 2nds | 15 | 34 |
| Raskelf 2nds | 15 | 30 |
| Spennithorne & Harmby | 15 | 30 |
| Glasshouses | 15 | 25 |
| Rainton 2nds | 15 | 21 |
| Northallerton Wolves | 15 | 16 |
| | | |
| --- | --- | --- |
| Division 8 | Played | Points |
| Helperby 3rds | 15 | 48 |
| Hampsthwaite 3rds | 15 | 46 |
| Middleham 2nds | 15 | 46 |
| Scotton 2nds | 15 | 46 |
| Burnt Yates 2nds | 15 | 43 |
| Killinghall 3rds | 15 | 42 |
| Knaresborough Forest 3rds | 15 | 40 |
| Staveley 2nds | 15 | 40 |
| Burton Leonard 3rds | 15 | 38 |
| North Stainley 2nds | 15 | 27 |
| Newby Hall 3rds | 15 | 13 |
| Ripon 3rds | 15 | 13 |
| | | |
| --- | --- | --- |
| Division 9 | Played | Points |
| Little Ribston 2nds | 12 | 45 |
| Kirkby Malzeard 2nds | 13 | 39 |
| Bedale 2nds | 13 | 38 |
| Wath & Melmerby 2nds | 12 | 28 |
| Thirsk 3rds | 12 | 27 |
| Galphay & Winksley 2nds | 13 | 26 |
| Sharow 3rds | 12 | 26 |
| Ripley 4ths | 12 | 25 |
| Studley Royal 5ths | 13 | 24 |