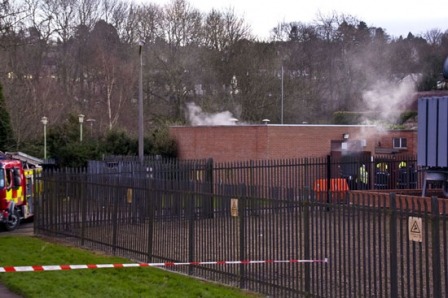 Northern Powergrid has apologised to all customers affected by the power cuts in parts of Harrogate this afternoon (17th Dec 11).
A spokesperson for Northern Powergrid said:
At just after 1:30pm an 11,000 Volt electrical equipment failure at one of Northern Powergrid's main substations supplying Harrogate led to 19,300 customers experiencing a power cut.

Engineers responded immediately in the Network Control Centre and on site, restoring power to 16,700 customers in stages in less than 1 hour.

Northern Powergrid invoked its major incident plan in response to the event.

The Fire Service attended the primary substation in the Jennyfields area of the town due to the presence of smoke associated with the equipment that had failed.  To allow safe inspection of the 11,000 Volt substation, unfortunately it was necessary to interrupt power again to around 8,700 customers at two further intervals during Saturday afternoon.

Engineers continued to work in the town and at the network control centre to return power to all customers as soon as possible.  At 6:40 pm power was restored to the final 90 customers affected by the event.

Northern Powergrid's first priority was to restore power to customers as quickly as possible.

Investigation into what caused the equipment to fail will follow.
John Barnett, Director of Customer Operations, said:
We sincerely apologise to all customers affected by today's power cut and for the inconvenience that was caused in parts of Harrogate town centre.

Situations of this type are very rare and I can confirm that the power situation has now been stabilised, and the service should be normal through the remainder of the weekend
VIDEO: Harrogate substation fire that caused widespread power outages
Extensive power cuts in Harrogate following substation fire