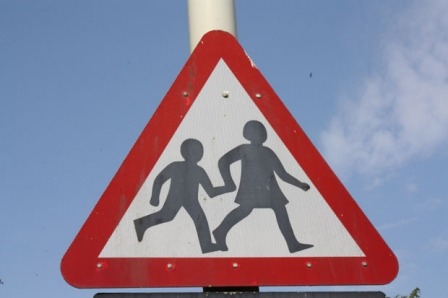 North Yorkshire County Council has launched a child pedestrian training scheme called Street Feet in collaboration with the county's primary schools.
Street Feet has been developed for primary-age children to encourage them to develop their own road safety skills in preparation for becoming more independent and the move up to secondary school. Delivered by teachers, teaching assistants, parent helpers and volunteers within schools, the programme helps children to understand the rules and road signs and to learn how to use the roads and pavements safely.
All primary schools in North Yorkshire will be receiving a pack of Street Feet resources this term to run the Street Feet training scheme at their school. The training consists of classroom activities as well as practical roadside training, delivered in lesson time.
County Councillor Gareth Dadd, North Yorkshire's Executive Member for Highways said:
Using the roads and travelling safely are amongst the greatest challenges children face as they grow up. With more vehicles on our roads than ever before, the margin for error is much reduced. Children need help to develop the skills they need to stay safe whilst gaining independence and being able to get around.

The training and teaching that children receive through the Child Pedestrian Training Programme is one part of the effort needed to help them to become a safer pedestrian. It is hoped that parents, guardians and other family members will continue to help their children to develop their skills as pedestrians, and they will be encouraged to walk more often as part of a healthier lifestyle.
The Street Feet programme is part of the continuing support offered to schools by the County Councils' Road Safety and Travel Awareness Team. Last term, the innovative new resource pack 'Road Safety in the curriculum' was distributed to all the county's schools. This is believed to be the first time that road safety has been fully integrated into the curriculum in England.
Schools, pupils and parents are also invited to visit North Yorkshire's Road Safety website www.roadwise.co.uk