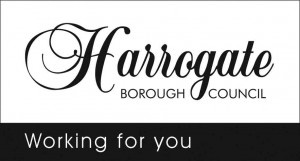 There is £30,000 of funding available for local voluntary groups and community organisations as the fifth round of a council funded 'Community Chest' opens up for nominations.
Harrogate Borough Council first awarded grants from the Community Chest in 2007 as part of its plans to increase support for the voluntary and community sectors. The closing date for applications this year is 23 September 2011 and awards will be made in October.
Councillor Anthony Alton, Cabinet member for Resources, said: "Community groups play a huge role in providing many essential services and activities in our district and like the public sector they are facing difficult economic times.
"We know from previous years that there is a very positive impact on the community from these grants and this scheme delivers an excellent return on this investment from public funds."
Money is available to support community, environmental, sports, play projects and activities. Application forms are available from www.harrogate.gov.uk/voluntary or from Ann Byrne, Corporate Improvement Officer (Partnerships) on 01423 556067 or email ann.byrne@harrogate.gov.uk The web site also details grants that were awarded in previous rounds.
Grants are available of between £500 and £3000. The closing date for applications is 23 September 2011. All applications will be assessed together in October 2011.
In 2010, the following community chest grants were issued:
£750 Darley Playing Fields Association
£709.50 Harrogate District Sports Council
£1,007 Tewit Youth Band
£2,945 Paperworks
£1,000 Polish Club
£750 Bay Horse Community Centre
£3,000 Birstwith Play Area Group
£1,485 Ripon Community Link
£1,100 Starbeck in Bloom
£1,500 Harrogate Harriers Juniors
£3,000 Fewston Parochial Hall
£1,050 Knaresborough Celtic Football Club
£400 Harrogate Hockey Club
£3,000 The Almscliffe Hall
£1,500 Friends of All Saints' Church
£1372 Circus of the Absurd
£3,000 Harrogate Hospital Radio
£1,411 Marton-le-Moor Meeting Room
£750 Hookstone Memorial Hall (Thornthwaite)
Each year, the council also provides over £300,000 in grant support to the running costs of key local charitable organisations