Aspiring designer Eloise Hopkins is to be the star of a catwalk show after winning a competition to have her stunning prom dress drawings brought to life by a leading fashion house.
The 15-year-old will model her couture gown, which is being made up by the London, York and Harrogate-based Bridal Rogue Gallery, at the finale of the Ripon Grammar School Fashion Show on April 2.
Thirty-eight students entered the competition to design a formal dress. This was then whittled down to a shortlist of nine, with three finalists, including second formers Izzy Kirby and Lucy Laycock.
Bridal Rogue Gallery owner and in-house designer Catriona Dowse said she was impressed by the standard of all the entries, which demonstrated just how many creative students there are at RGS.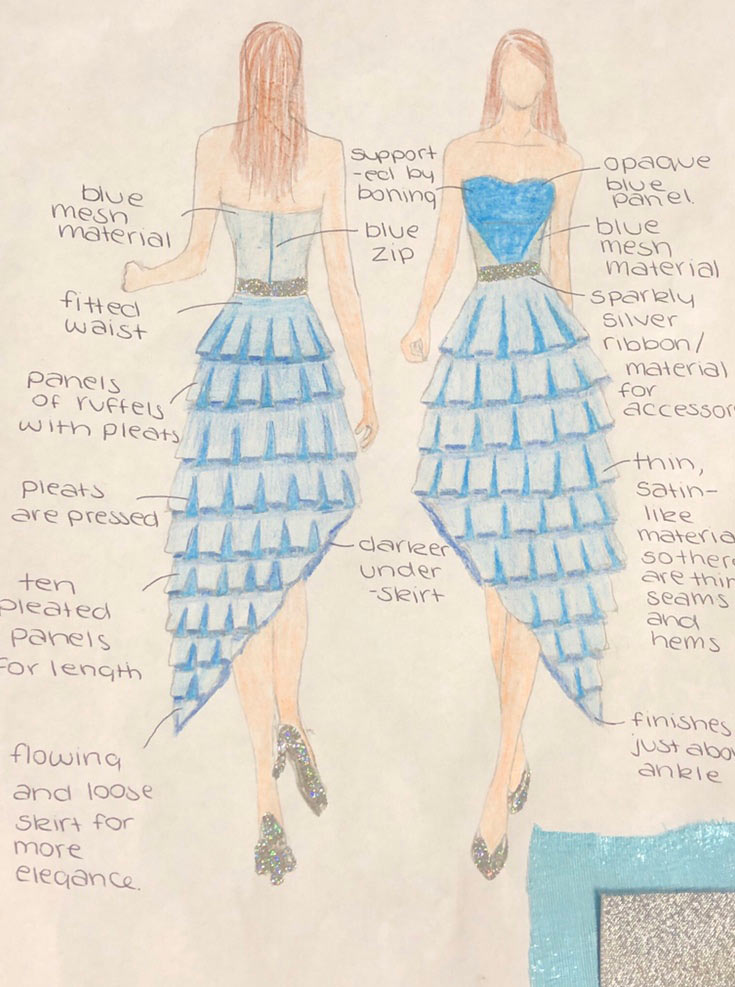 But Eloise's design stood out to Catriona and her team:

Her drawing was beautifully presented and shows a real flair for design.

Eloise ticked every one of the competition requirements. It was stylish and chic as well as innovative and creative.
As an added bonus, Eloise, who has been sewing since she was five-years-old and makes many of her own clothes, designed her dress with the construction in mind
Catriona said:

She gave detailed instructions as well as ideas for fabrics.
The talented fourth form student and dedicated follower of fashion said she was thrilled to win the competition, which is helping give her further insight into what she hopes will be her future career.
Having won a work placement with an independent fashion house in Harrogate in May, she has been visiting other designers in the region to find out more about how best to progress in this competitive industry.
Eloise Hopkins said:

I thought entering the competition would be a really good experience for me. I love making dresses and do lots of sketches and draw what comes into my head. I get inspiration from what is around me and the materials I have.
She was encouraged from a young age by her grandmother.
Eloise Hopkins said:

She taught me how to sew and knit when I was small and I use her sewing machine. She gives me lots of tips and advice. I like that I can make something that's original that I can't go and buy, exactly how I want it to be.
Influenced by top fashion houses like Mugler and Chanel, she describes her winning design as having a mythical, fantasy feel: "I like flowing, princess-like, glamorous dresses."
The creation of Eloise's gown is now well under way and she has visited the team at Harrogate's Bridal Rogue Gallery for fittings, resulting in a toile, or mock-up version.
Eloise Hopkins said:

It has come to life just exactly as I had imagined it. I am so excited to see it finished now and to model it.
Planning to study art, design and technology, chemistry and maths at A-level, she is now looking forward to working with Harrogate fashion designer and retailer Jillian Welch, who specialises in evening wear, in May.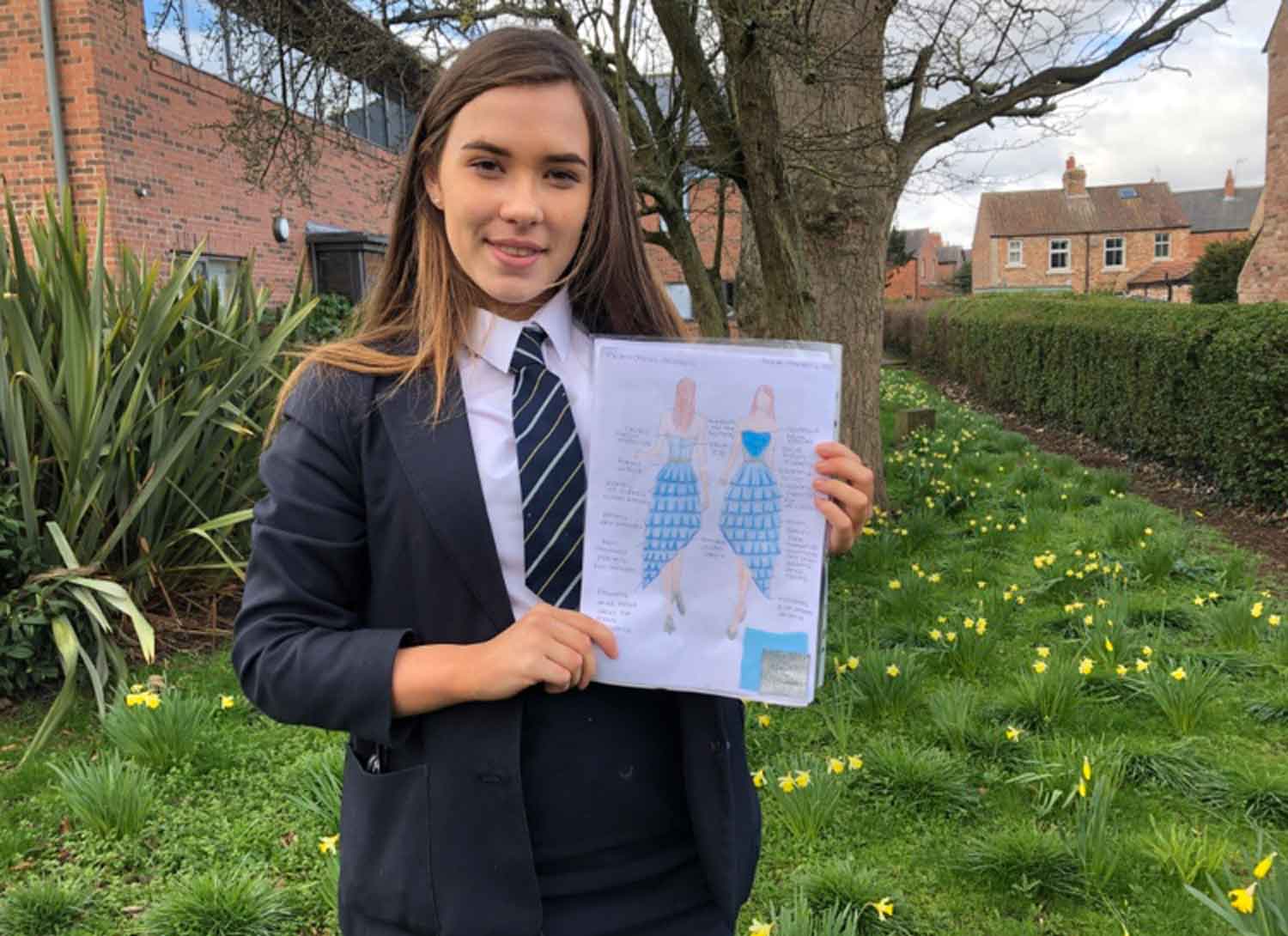 During her work placement, Eloise will be helping out in the sewing room, as well as serving customers in the shop:

I am looking forward to learning more about making clothes in a professional way and finding out about things like pricing.

I have also been finding out more from other designers about how people get into the fashion world and exploring whether it's better to get an apprenticeship or go to art college to study fashion.
Inspired by the fact such a successful designer as Bruce Oldfield studied at Ripon Grammar School, she added:

I hope to follow his path in design one day design and create my own company.
The top nine design illustrations, including those of the winner and two other finalists, will be displayed on the evening of the fashion show on April 2, RGS main hall, 7pm. Tickets £5/£3