Julian Smith MP was at the Memory Walk in Skipton. The Memory Walk was organised by Skipton Building Society to raise money and awareness for Alzheimer's Society.
Skipton colleagues, along with their friends and families, joined forces as they took part in the special memory walk.
Around 52 head office colleagues took to the streets of Skipton for a three mile walk with their families, starting and finishing at Aireville Park. The route had been carefully selected to ensure that those of all abilities were able to attend, by keeping this pram and wheelchair friendly.
Julian Smith said:

It was great to speak at the Memory Walk. This Memory Walk is reflective of the important and wide-ranging work that the employees of Skipton Building Society do in fundraising and volunteering for charities both nationally and in the community. It is so important that Skipton Building Society have been able to highlight the impact that dementia has on people's daily lives.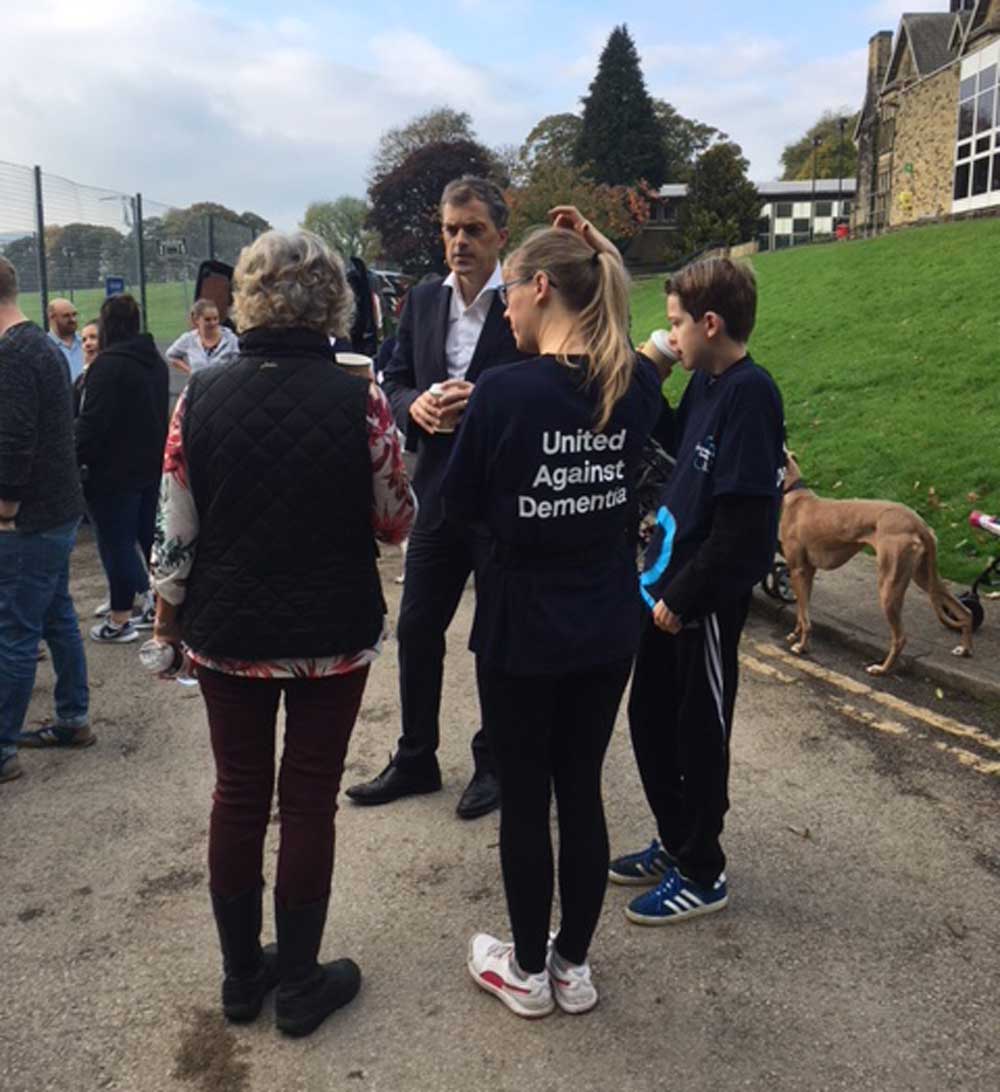 Stacey Stothard, from Skipton Building Society, said:

Since choosing Alzheimer's Society as our charity of the year, we've been doing all sorts of activities across the UK to raise awareness and understanding of dementia and Alzheimer's. It's so upsetting to see the way this devastating condition affects people and their loved ones. So organising our own memory walk her in Skipton was just another way for us to raise some more money for a very worthwhile cause.