It has been revealed by Yorkshire Water that there are 454 trig pillars still standing in the region, 80 years since the first one was built by ordnance surveyors to help map Great Britain.
Made from concrete or stone and about four feet in height, these much-loved structures are often found on hill tops acting as a beacon for ramblers.
The first trig pillar was erected in 1936 by Ordnance Survey and eventually became part of a state-of-the-art network of 6,500 used to accurately map the country.
To commemorate their 80th anniversary, Yorkshire Water – as the second largest landowner in the region – is encouraging people to post a photo on its Facebook page of them posing next to one of these historic monoliths for the chance to win a £100 outdoor gift voucher.
One of Yorkshire's most popular trig pillars is located on top of the 730m summit of Whernside, making it the highest trig pillar in the region. Visiting these landmarks is an addictive hobby for some, with the phrase 'trig bagging' coined to describe those who aim to visit as many as possible.
Dave Woffenden from Harrogate is one such trig pillar enthusiast who has succeeded in 'bagging' all 454 pillars in Yorkshire:

I first got interested in OS Triangulation Pillars during the 1980's having walked the Pennine Way with some colleagues. I realised they all had unique numbers on the plate near the base, so recording each
number and grid reference became my hobby. By 2010 I had visited all 454 trig pillars in Yorkshire.

My family think I'm slightly mad but the fresh air and exercise have been great. Hidden valleys and hills have been visited, pub lunches enjoyed, farmers, gamekeepers, water board officials and many other wonderful and curious people have been encountered. I'm looking forward to extending my searches and wherever I go for holidays my OS maps, camera and GPS monitor come with me.
Within Yorkshire, most trig pillars (over 200) are located in the north of the region at highpoints in the Dales and north yorkshire moors.
Geoff Lomas, Recreation Manager at Yorkshire Water, said:

We thought it would be interesting to find out how may trig pillars are still left in Yorkshire to mark their 80th anniversary. On our land there are 33 trig pillars but across the region as a whole there are re-assumingly still hundreds of these surveying relics still standing, which have now become synonymous with the great British countryside.

For ramblers looking for walking routers, we think they offer a great focal point and photo opportunity for a memorable walk.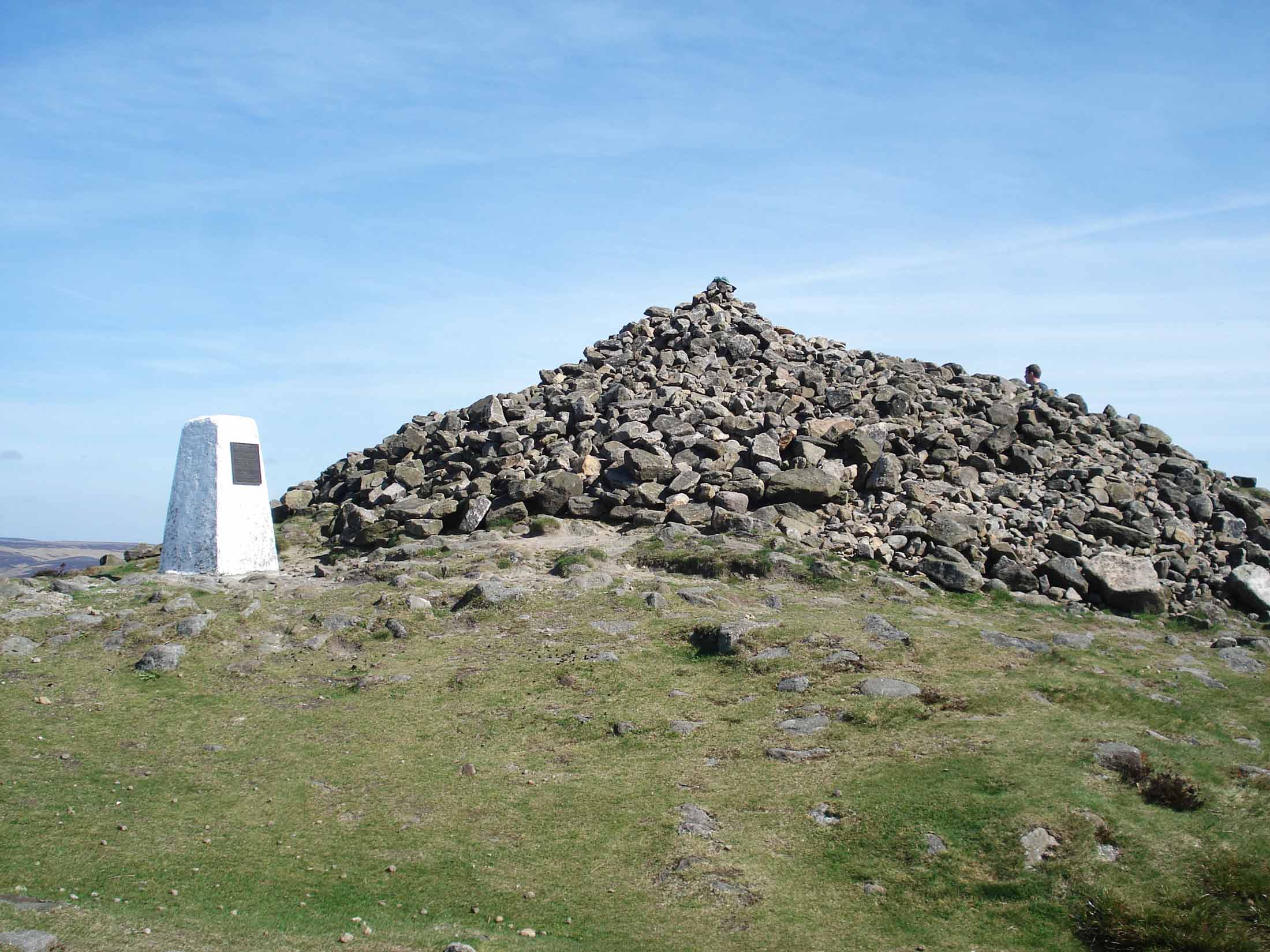 Modern map-making has meant trig pillars are no longer used for surveying, but they still act as a beacon for ramblers and are a symbol of the countryside.
Terrific trig point walks in Yorkshire:
A good day out is to start at Halton Gill in Upper Littondale and
take the track to Horsehead, visit Pillar S5496, follow the track
along the ridge westward to Cosh Outside Pillar S5779, follow the
wall south to Swarth Gill Gate then up Plover Hill and on the popular
Pen Y Ghent Pillar S5776. From there follow the Pennine Way to
Fountains Fell and deviate east to Darnbrook Fell Pillar S5618,
follow the wall north to Littondale and field paths back to Halton
Gill. About 18 miles of delightful walking and four Pillars bagged.
A more gentle walk is from Scarhouse Reservoir in upper Nidderdale up
to Little Whernside, along the top between Nidderdale and Coverdale
to Great Whernside pillar 2976 and return via Lodge Moor and Angram
reservoir to Scarhouse. You are almost guaranteed to have the moors
to yourself apart from the top of Whernside where crowds come up from
Kettlewell, the views are excellent.