The students from Pauline Quirke Academy of Performing Arts in Harrogate dazzled their family and friends with a spectacular performance of PQA's brand new show 'The Lazy Ace' on Sunday 9th October!
As part of PQA's curriculum, the students have the opportunity to perform at Her Majesty's Theatre London home to Phantom of the Opera, and get to experience the thrill and buzz of performing on a West End Stage.
The Lazy Ace is a musical comedy set on the glitzy, glamourous Las Vegas Strip in the 1950s; Detective Chip Buddy is in search of a card shark known as The Lazy Ace amongst the hustle and bustle of the casino scene.
PQA Harrogate had the freedom to be as imaginative and creative with their part of the show as they like, from the casting, staging and choreography.
The Principal from PQA Harrogate Kellie Taylor said:

The students should be so proud of all their hard work leading up to the show. Their professionalism, their confidence on stage and how their lines were delivered to perfection resembles the highest West End Stage performer. Above all the students had fun and absolutely loved performing to a sell-out crowd.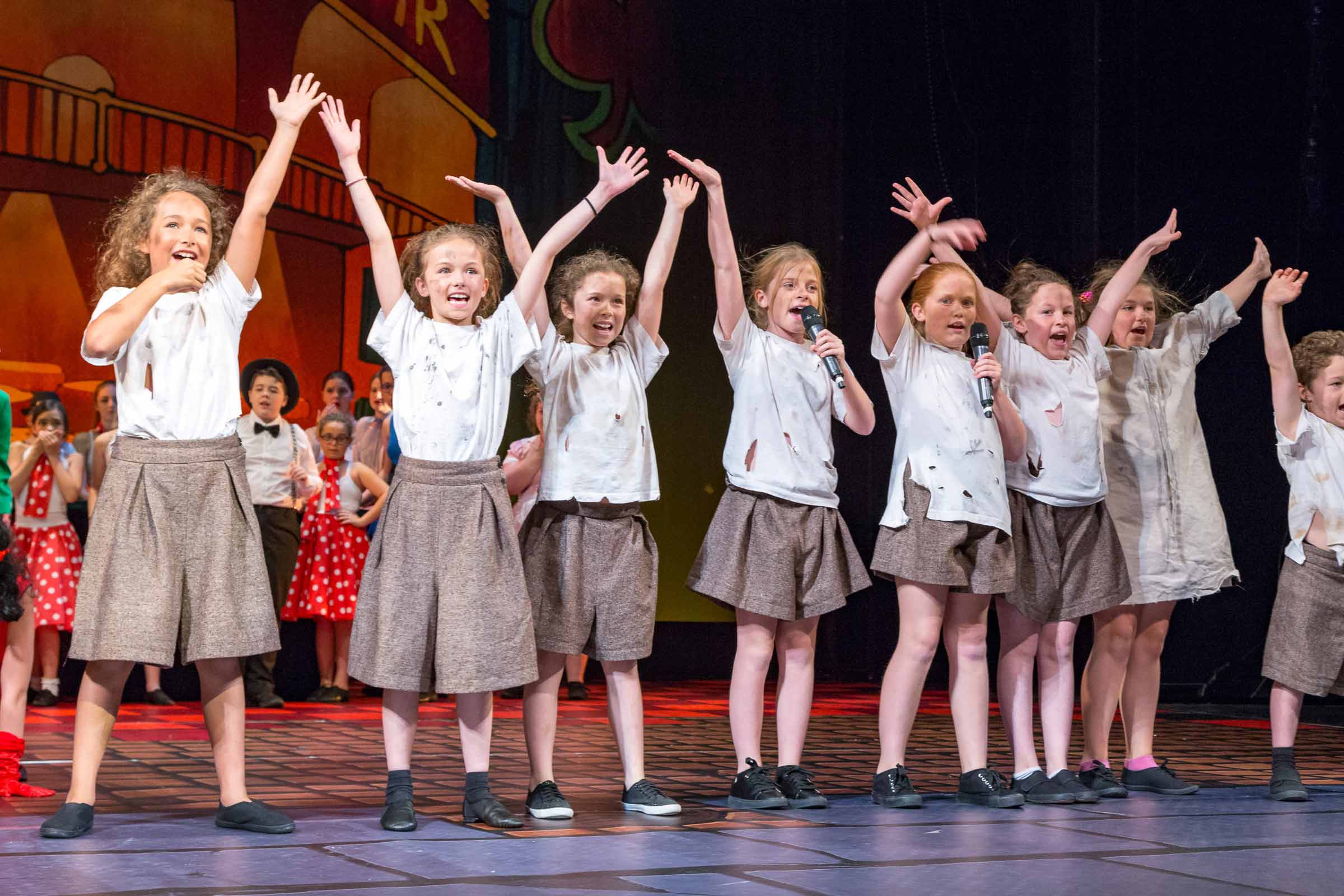 With another 24 performances of The Lazy Ace scheduled for next year, PQA students continue to take the West End by storm!