Aspiring young singers are being invited to join one of Harrogate's leading choirs as it opens its doors for the new autumn term.
Rock Up and Sing! is calling on any secondary school age pupils who enjoy singing to join the open auditions for its Youth Choir on Monday, September 7 at its studio on Claro Road, Harrogate.
The group was formed just over two years ago following a request from Welcome to Yorkshire for a young choir to perform at events for the Tour de France. Since then, the choir members have had numerous opportunities to perform and record in memorable locations, including creating an album at the world-famous Abbey Road Studios.
Choir director Rhiannon Gayle said:

Joining a choir is a wonderful way to build confidence and gain experience of performance techniques, team work and is a great way to switch off from studies.

Over the next few months, our Youth Choir will be performing lots of concerts, particularly in the run-up to Christmas. We are also taking part in a huge event at the Royal Albert Hall which will be really special for everyone involved.

We sing everything from 1970s songs to current hits, and we also have music written especially for the Youth Choir which is a real privilege. Quite a few of our members are heading off to university, so we're looking for new singers to join us and be part of a really wonderful group.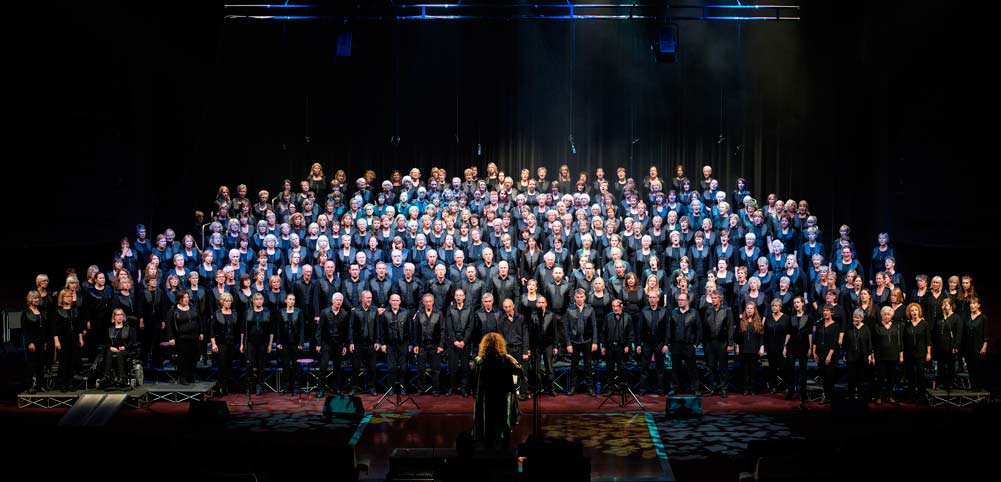 Rock Up and Sing!'s Youth Choir rehearses every Monday afternoon, and one Sunday morning per month, at the Claro Road studio. A nominal fee of £10 per month is charged to go towards the cost of providing music.
Meanwhile, Rock Up and Sing!'s adult choirs are also open for new members for the first week of term, from Monday, September 7. Rehearsals take place every weekday evening in either Harrogate or Skipton, and there are spaces available for any new members – even if they have never sung in a choir before.
Their plans for the coming months also include numerous concerts, as well as taking part in the World Choir Event in Cardiff in 2016.
Rhiannon said:

The Cardiff event will be fantastic, with 20,000 choir members from around the world taking part. It will be led by an internationally-renowned conductor, Owain Arwel Hughes, and there will be guest singers joining us for some of the songs.

Of course, we still do a lot of events closer to home too. We'll be performing at a number of venues including the Royal Hall in Harrogate and at Leeds Town Hall in December, and we often raise money for some fantastic local charities, so our members really feel that they're part of the community just by coming along to do something they enjoy.
There are no auditions for the adult choirs, but anyone who would like to try a taster session at the beginning of term is asked to get in touch first to book a place. Email cath@rockupandsing.com or call 01423 508500 for more details. For information about joining the Youth Choir email info@rockupandsing.com
To find out more about the choirs, visit www.rockupandsing.com