Once the festive season is upon us, Harrogate Theatres likes to put on an all-out celebration of glad tidings of great joy. This December, all of their venues are bursting with events that make ideal Christmas outings.
The star on the top of the tree is undoubtedly the much-loved family pantomime. This year it's Cinderella (Dec 2 to Jan 18, Harrogate Theatre), once again co-written by their very own dream team of David Bown and Phil Lowe, with Phil at the directing helm for his eighth consecutive year. Adored silly billy Tim Stedman returns for an amazing 15th year, this time playing Cinders' faithful and besotted best friend, Buttons. Magic abounds in this classic rags to riches fairy tale, which Bown and Lowe have packed with action, sparkle and brilliant gags (and some groaners) to keep young, old and everyone in-between rapt.
If panto's not your bag then Bane (Studio, Dec 13 to 23) offers something a little out of the ordinary. Hired hand Bruce Bane works the mean streets of pulp fiction. Going about his shadowy business down back alleys and eerie sidewalks, he shoots from the hip and asks questions later. Inspired by hard-boiled detective stories, classic film noir and Hollywood blockbusters, BANE 1, 2 and 3 are standalone episodes that also work as a series.
Come December, Harrogatonians are spoiled for choice. Behind the first door of the entertainment advent calendar Only Men Aloud (Dec 1, Royal Hall) offer We Need A Little Christmas, a sparkle-strewn celebration of Christmas songs from movies and musicals from the Classical Brit-winners. The septet put their very own take on festive favourites such as White Christmas, O Holy Night, Puttin' On The Ritz and many more.
Fans of Fleetwood Mac and/or ELO are in for a treat as two first-class tribute bands play the Royal Hall one after the other. Rumours of Fleetwood Mac (Dec 2) were a huge success when they performed in Harrogate a couple of years ago, and return with more brilliant covers of the songs that made Fleetwood Mac rock-pop royalty, including Go Your Own Way, Albatross and Dreams.
Hot on the heels of Jeff Lynne's triumphant return to the live stage, ELO Experience (Dec 3) presents an exciting and incredible performance that features all of the Electric Light Orchestra's hits, from Mr. Blue Sky to Shine A Little Love.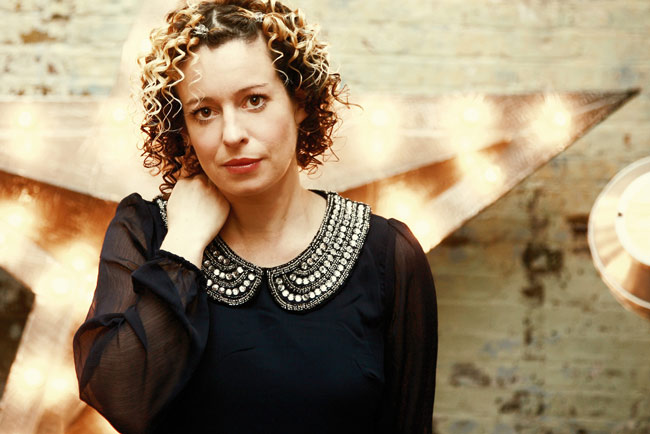 More instantly recognisable hits come courtesy of One Night of Queen (Dec 10) and Holly at Christmas (Dec 15), also at the Royal Hall. Gary Mullen and The Works recreate the look, pomp, splendour and sound of Queen, a group that's up there with the greatest rock bands of all time.
Buddy Holly & The Cricketers present 1950s icon Buddy Holly's smashes, including That'll Be The Day, Peggy Sue and Oh Boy!, alongside some contemporary Christmas crackers, wrapped up in a fast, furious and funny feast of entertainment.
Big shiny brass is at the fore when the BBC Big Band takes to the Royal Hall stage on December 7 with a celebration of Frank Sinatra and Ella Fitzgerald. Enjoy a mellow Sunday evening filled with the classic songs that made them stars, including The Lady Is A Tramp and Someone To Watch Over Me.
Jazz favourite Clare Teal is back at Harrogate Theatres for the second time this year, this time bringing Clare Teal's Festive Fiesta to the Royal Hall (Dec 18). This fabulous 1950s themed cocktail party is packed with songs made famous by iconic artists such as Peggy lee, Doris Day, Bing Crosby, Nat King Cole and Ella Fitzgerald. A host of local singers will be joining Clare and her exceptional band to help raise the rafters.
Finally, Yorkshire songbird Kate Rusby has something very special up her sleeve for when she plays the HIC on December 19. Rusby is a folk singer steeped in her local South Yorkshire traditions and sings new takes on familiar carols and a selection of old favourites. Her nickname is The Barnsley Nightingale and her distinctive, sweet vocals have a piercing beauty.
Tickets for all these events can be booked securely online at www.harrogatetheatre.co.uk or through the Harrogate Theatre Box Office on 01423 502116.