Four Fodder products have been awarded gold stars  at this year's Great Taste Awards, acclaimed as the 'Oscars' of British food.
Fodder, the food shop and cafe, based at the Great Yorkshire Showground, Harrogate entered the awards for the first time. The awards are organised by the Guild of Fine Food, renowned as the benchmark for speciality food and drink.
The award winning products are: Lush Lamb Bhuna and Saucy Sausage Casserole from Fodder's ready meals range, and a star each for Fodder's Honey Cured Bacon and Blue Cheese Sausages.
General Manager, Jane Thornber said: The underlying ethos at Fodder is to provide top quality, locally sourced food so this is a real testament to the creative skills of our team and to the excellent Yorkshire ingredients we use. The Awards are highly regarded within the industry and the award logos, which we can now put on the products, will emphasise their quality.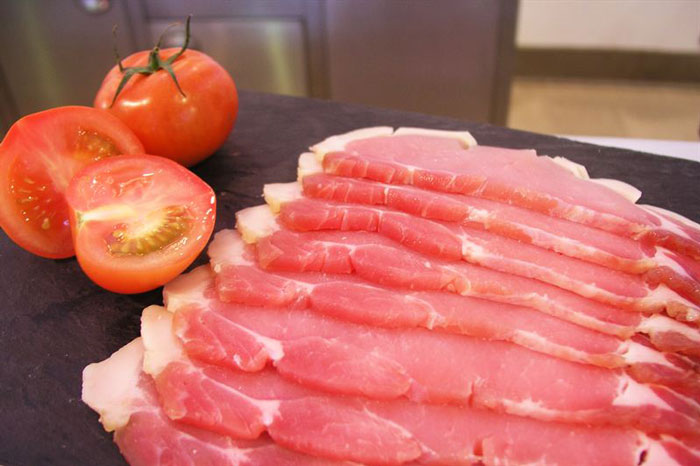 Jane added: Our new ready meals range will be launched later this year and has been developed by Head Chef Mehdi Boukemach, so to win awards before they are even on sale is tremendous.

Our specialist butchery counter is already hugely popular which reflects the diversity and quality of our products and the flair of Head Butcher, Paul Nicholson. Paul and his team have been working hard to develop our extensive sausage range which includes the award winning Blue Cheese variety. Our Honey-Cured Bacon has already received acclaim, having taken the BPEX gold award two years running.
Opened in 2009, Fodder is run by the Yorkshire Agricultural Society. It champions local food, showcasing food and drink from local producers. It is unique in that all profits are ploughed back into supporting the farming and rural industry.
Fodder stocks produce from a wide range of local producers, several of whom have been recognised in the Awards, namely Shepherds Purse, Sloemotion, Raisthorpe Manor, Just Jenny's, Ampleforth Abbey, Ribblesdale Cheese, Boozy Infusion and Yorkshire Provender.