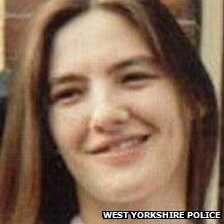 Police have now confirmed that the body found at Brimham rocks near Harrogate is that of Gemma Simpson who went missing twenty years ago.
Detective Chief Inspector Adrian Taylor of Protective Services Crime, said: Officers investigating the murder of Gemma Simpson can now confirm that human remains located in the vicinity of Brimham Rocks in North Yorkshire are those of Gemma.

Gemma's family have been informed.