Building officers from Harrogate Borough Council have today been examining a property in Ripon that has been subject to subsidence.
The house on Magdelens Close in Ripon has been in danger of collapse since the ground subsided underneath one end of the property on Monday evening (17 February 2014)
The council's Chief Building Control Officer has been out on site today to ensure that the property was of no danger to the public.
The affected property and two houses nearby were evacuated and the surrounding area cordoned off by the emergency services to protect members of the public.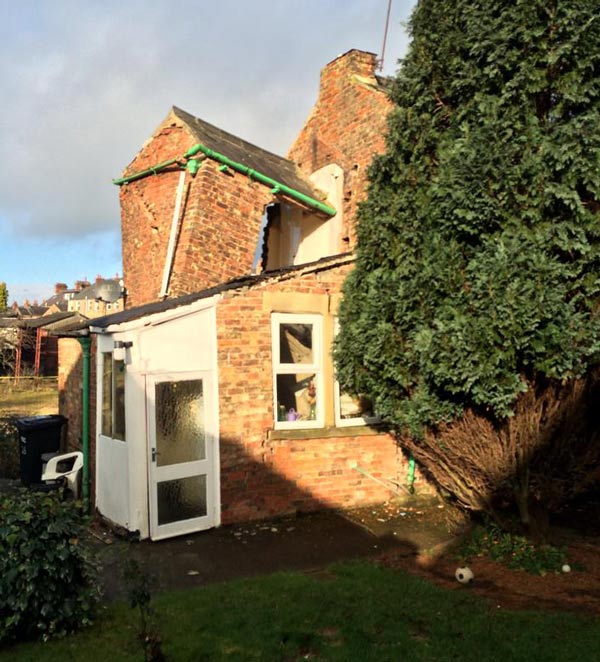 Thankfully no-one has been injured in this incident.
The actual cause of the incident is still to be confirmed. Harrogate Council are looking at bringing in specialist engineers as soon as possible to assess the situation. The immediate danger to the public has been removed and the situation is now under control.
The actually geological activity is isolated and described as a few metres wide with around 0.5metre indentation. It has mainly an extension section to the main building.
The building is believed to be rented with the occupants unable to return, even to gather essential items.
The property owners have been advised to contact their building insurers as soon as possible and to find alternative accommodation for the occupants while further investigations are carried out by the insurers of the property.