The radiotherapy department at Leeds Teaching Hospitals NHS Trust, which serves patients from across the Yorkshire and Humber region, has received excellent feedback in the 2012/13 national Radiotherapy Patient Survey
In summer 2012, Professor Sir Mike Richards, National Clinical Director for Cancer, commissioned a survey of radiotherapy patients to understand their experience of radiotherapy services. It was designed to follow up the 2011/12 National Cancer Patient Experience Survey but focus solely upon the experiences of patients who received radiotherapy.
The survey results have been collated nationally from around 24,000 patients who responded and local data for each participating radiotherapy centre has been provided.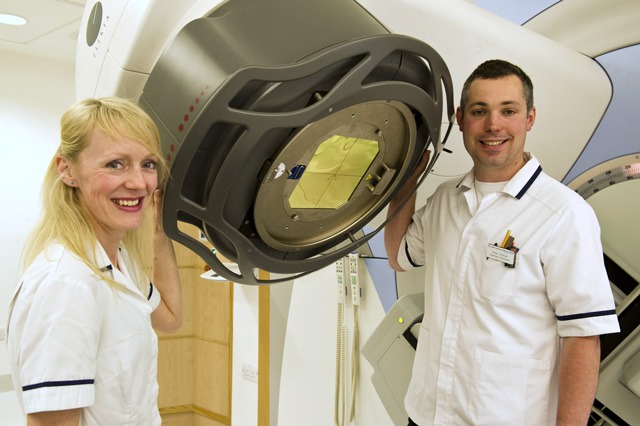 For the Leeds facility in the Bexley Wing at St James's University Hospital, 540 radiotherapy patients responded to the survey and the results have been extremely positive, with the centre scoring higher than the nationally collated statistics in all aspects of treatment and care.
Most encouraging was patients' positive response to their experience of information provision (general and managing treatment side effects), respect, dignity and follow up care.
Julie Owens, radiotherapy manager for the Leeds Teaching Hospitals, said:

I'm delighted that 97% of our patients fed back that their care during radiotherapy was either very good or excellent . This reflects the professionalism and dedication multi professional team in radiotherapy here at the St James's Institute of Oncology.