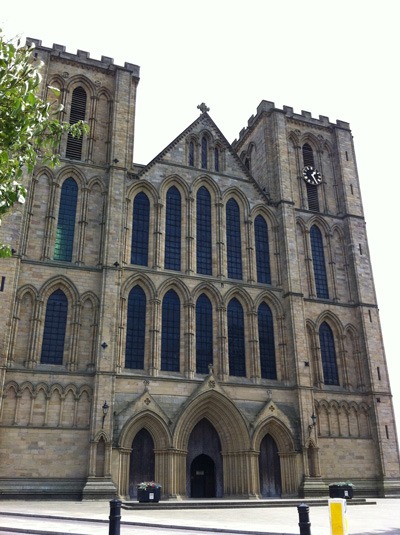 It doesn't matter whether you are eight or 80, if you live in the Minster Ward of Ripon you are invited to attend the next 'My Neighbourhood' event.
All are welcome at Generations 2013 which is being held from 11.00 am on Saturday, 23 March 2013.
Events are taking place in Ripon Library at the Workhouse Museum, the Courthouse Museum and the Prison and Police Museum. And it's all free – no need to book, just drop in.
You will be able to experience the sights and sounds of the 40s right up to the present day, there will be fun activities for children, adults and older people and lots of help and advice on staying healthy by eating healthily on a budget.
The Minster Ward Area Action plan is addressing a lack of engagement within the local community and the need for more activities to bring the generations together.
At the Library 11am – 2pm
Exhibition of photography by Evolve showing the work of young people with older residents of Ripon. Information Fair with Age UK, Citizen's Advice Bureau, U3A and Harrogate Borough Council's Benefits team.
At the Workhouse – 11am – 3pm
Great sounds of the 40s to the 1990s with Youth Support Services, Age UK presenting Zumba Gold, North Yorkshire Youth mind-bending games, Red Triangle Youth Drama group performances, playground games with Greystones School, fun food activities.
At Tiffins Café – 11am – 3pm
Refreshments
At the Prison & Police Museum 11am – 3pm
Police and fire vehicles to explore, activities for children and meet your Neighbourhood Watch team.
At the Courthouse Museum – 11am – 3pm
Vintage cars with Ripon Classic Car Gathering, find out how drink driving laws have changed over the years and join in running a court case 'one too many for the road'.