Three men from Leeds have today been sentenced after being caught red-handed by police digging out a protected badger sett.
Matthew Johnson (26) of Somerville Drive, John Buckley (24) of Tarnside Drive and Gareth Williams (29) of Mowbray Court, pleaded guilty to interfering with a badger set at an earlier hearing.
Johnson was sentenced ten weeks imprisonment with Buckley and Williams both given community orders for 200 hours of unpaid work and a £200 pound fine.
Leeds Crown Court heard the men were arrested by police on 30 June last year after their vehicle was reported to officers in Wetherby, who operate a 'Farm Watch' scheme to combat rural crime, and encourage locals to report any suspicious activity or vehicles.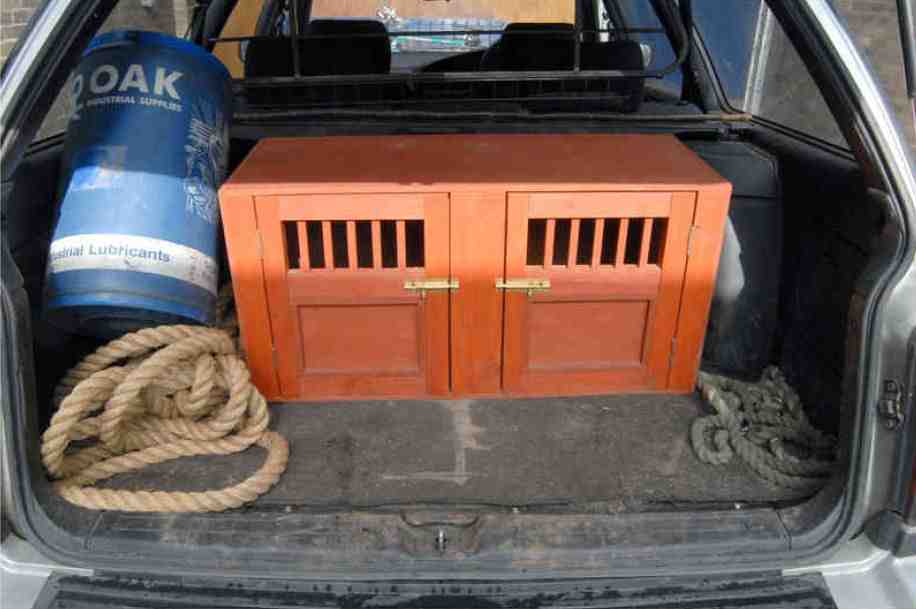 When officers from Wetherby Neighbourhood Policing Team found the men they were digging out a protected badger sett on private land belonging to the Harewood Estate, close to the A659. At the time of their arrest the men had dug two deep holes out of the sett and had four dogs with them as well as badger baiting equipment including locator collars fitted with radio transmitters and trapping nets.
It's believed the men were stopped before any badgers belonging to the sett were harmed.
A 14-year-old local boy, who cannot be named for legal reasons, was also arrested from the scene and charged with interfering with a badger sett. He was given a referral order by the court.
Inspector Paul Dwyer, who leads the Wetherby and Harewood Neighbourhood Policing Team, said:

This case should serve as a deterrent to anyone who believes it's acceptable to participate in this criminal and barbaric activity.

Through our Farm Watch network we were notified about the suspicious vehicle at an early stage and we were able to catch these men red-handed, one of whom was arrested as he stood chest deep in a hole he'd dug out of the sett.

I'd like to thank the Badger Trust for their assistance with this prosecution and the strong message sent by the court by jailing one of these men as well as permanently confiscating their dog and baiting equipment.