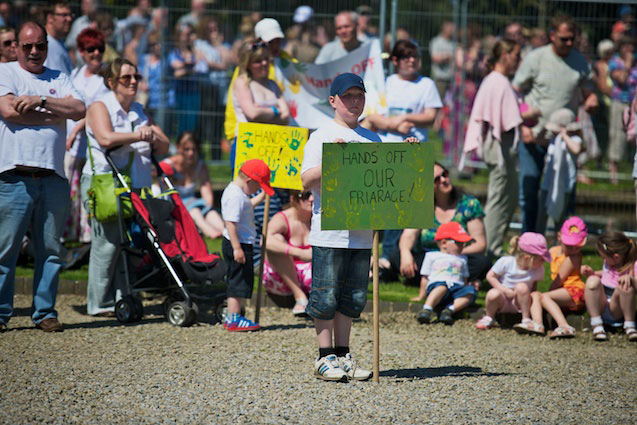 A call for the NHS to think again over controversial plans for the future of maternity and paediatric services at the Friarage Hospital in Northallerton is made today by the chairman of an influential health watchdog.
Councillor Jim Clark, chairman of North Yorkshire County Council's Scrutiny of Health Committee, says the proposals put forward by the NHS are unacceptable because they take no account of the strength of local support for maintaining full consultant-led maternity and paediatric services at the Friarage.
Councillor Clark said:

They are now presenting the people of North Yorkshire with only two options – neither of which allows for the retention of these highly-valued consultant-led services.

The overwhelming feedback from all the public consultation meetings held around North Yorkshire – and of course the tremendous public rally at County Hall, addressed by William Hague MP – was that consultant-led services at the Friarage are essential if the people who live across an enormous rural area are to have the health services which they have the right to expect.

The NHS can be left in no doubt about the strength of feeling about these changes and I think it unacceptable that the NHS will not be consulting on the option that scored highest on patient safety, clinical effectiveness, patient experience and equity of access.

Whilst I accept this option would cost in the region of £2.7m per annum, in the grand scheme of NHS budgets I do not feel this is a huge amount. The South Tees Hospitals NHS Foundation Trust has consistently said that this option is not viable because they would not be able to attract consultants to the trust to cover both the James Cook and Friarage Hospitals.

But we should always pose the question: 'What price safety?' The NHS has taken upon itself to decide that £2.7m is too much for the people of Hambleton and Richmondshire.

People in North Yorkshire are right to feel badly let down. As it is, the consultation will be fundamentally flawed. I urge the NHS North Yorkshire and York to think again.