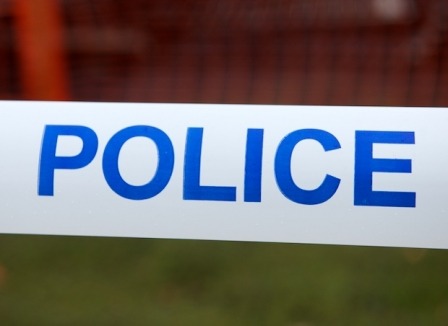 A Harrogate pharmacist has been ordered to repay £38,000 or face prison after she stole from her employer.
Vanessa Jane Hoyle, 45, of Arthurs Close, Harrogate, appeared before York Crown Court on Friday 28 September 2012 at a confiscation hearing under the Proceeds of Crime Act.
Hoyle pleaded guilty to two counts of theft on 20 December 2010 after she stole toiletries, cosmetics and cash from her employer, Marsden Chemists, in Harrogate. On 26 May 2011, she was given a 10-month jail sentence, suspended for two years and ordered to carry out 240 hours of unpaid work.
To ensure Hoyle did not benefit from her crime, an investigation was launched by North Yorkshire Police's Financial Investigation Unit. This concluded with the confiscation hearing where Recorder Tom Bayliss QC, ordered her to repay a total of £38,112 which also includes an amount of compensation.
Hoyle must repay this amount within 28 days or face 12 months in prison. If she goes to prison, she will still have to repay the money.
Financial Investigator Katharine Wells, of North Yorkshire Police, said:

Hoyle was in a trusted, professional position when she began stealing from her employer. What drove her to steal, only she knows. Not only has she been ordered to repay her criminal earnings, but her career could now be in ruins.

Our message is clear and simple, crime does not pay. We will continue to make full use of the legislation under the Proceeds of Crime Act to take every opportunity to deprive criminals of their illegal earnings.
Hoyle's employer became suspicious when items started disappearing from the shop.
Further investigations showed Hoyle on CCTV taking the items from the shelf, placing them under the counter before taking them out of the shop and loading them into her car. The till roll was checked and none of the items had been paid for.
Following a search of her home address, officers discovered £16,000 worth of toiletries stashed in her wardrobes. Most of them were still in boxes, sealed and wrapped.
The goods were stolen between December 2004 and July 2010 and include products by Calvin Klein, Elizabeth Arden, Vichy and numerous other skin care products and cosmetics, several toothbrushes, 258 bars of soap, and over 200 toilet rolls.
The stolen goods are currently in the possession of the police and any usable products will be donated to charitable organisations.
Hoyle also stole money which was paid to the chemist by customers who required multiple prescriptions divided into days and times. Instead of placing the cash in the till, Hoyle pocketed the money for herself.
Hoyle has been suspended from practising by the General Pharmaceutical Council.