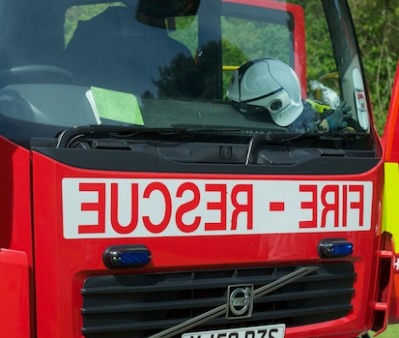 On 29th September 2012 at  0109 hours the North Yorkshire Fire and Rescue received a call from a man saying that he was trapped in flat fire on Hambleton Avenue in Thirsk.
During the call a woman jumped from a window in the flat, damaging her ankle and back.
Fire Engines were sent from Thirsk, Northallerton and Ripon. Upon arrival rescued the man from the second floor flat using a short extension ladder.
The woman went to hospital by road ambulance.
The cause of the fire is under investigation by a Fire Investigation Officer.
Fire Crews used 2 Breathing Apparatus 1 Hose Reel, Short Extension Ladder and Positive Pressure Ventilation Fan.
Smoke detectors were fitted and did actuate.