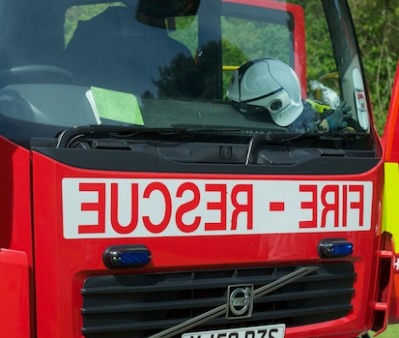 At 13:10 on 12 Sept 20112 the Fire Service received a call that two children were stuck in a tree at Spring Hill School in Ripon
Spring Hill School is a non-maintained residential special needs school run by Barnardo's in Yorkshire.
Two thirteen year old school children from a School on Palace Road, had climbed up an extremely high tree at lunchtime and were unable to get down.
Fire Crews from Ripon attended, but as the boys had climbed to almost 60ft, the aerial ladder platform from Harrogate was requested.
One boy was assisted down from tree by Fire Crews but the other was lifted from tree using the Aerial Ladder Platform.