Less than 2 years ago, Wineways opened up where Threshers had been on St. George's Roundabout on Leeds Road. Whilst investing significantly in a range of wines, spirits and specialist bottled beers from the start, little was done to the exterior of the shop.
Manager and wine buyer, Stuart Goddard, who previously managed Oddbins in Harrogate said:

Many new customers are surprised by the quality and variety of wines, beers and cigars we stock.

We needed to reflect what you would find inside the shop on the outside.
Store assistant, and wine officionado, Des Tinline, reported that customers appeared to enjoy being involved in choosing the new name to go above the door this summer.
Des Tinline added:

They all marked their favourite name on our tally chart in-store and further votes were received on our Facebook page. Ake & Humphris was definitely the favourite.
Business owners, Jonathan Humphris and Edward and Shirley Ake, who have all lived in Harrogate for many years, enlisted the help of local design firm Kariba Creative Media to come up with a new logo. Chris and his team did a marvellous job said Shirley Ake, who is known by many in Harrogate as the florist behind "Shirley's" on Montpellier Hill which she ran for 15 years, only closing the doors when she retired in 1994.
Tara finance manager at Ake & Humphris said:

We wanted the shop exterior to look classy so I got in touch with a friend who's a great joiner, Simon Ferguson of SJF Designs. He custom made the new wooden signs and fitted them for us last week

Stuart hand painted the new wooden signs, making use of his art degree – we all muck in as it's a small business.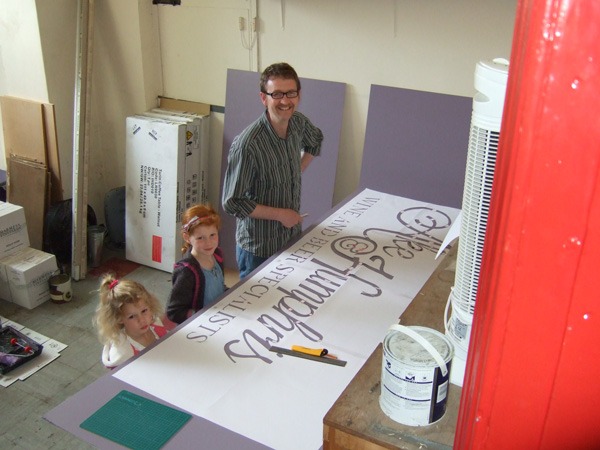 Ake & Humphris stock wines from £6, speciality bottled beers, champagne, spirits and cigars and also supply local Daleside and Roosters cask ale to order. Their monthly in-store wine tasting events are free and take place on the first Thursday of every month from 6-8pm and are open to new and existing customers.