A leading Yorkshire renewable energy installer can claim a first for a scheme it has completed at a business in Knaresborough.
Clean Energy (Yorkshire) Ltd has fitted 175 thin film panels to a curved roof at luxury car finance company, Lawton Brook, located at Whitfield Park – a first for the renewable industry.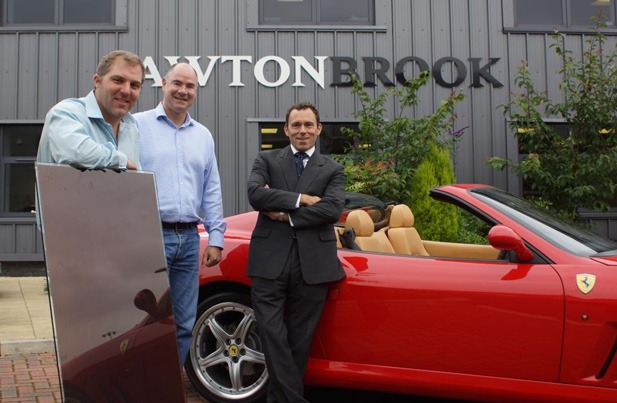 The work, which took the Clean Energy team two weeks to complete, has seen the installation of a 10kw system, enough to power 2000 light bulbs or 1200 computers.
Clean Energy (Yorkshire) managing director Spencer Cassidy said:

The installation at Lawton Brook was a first for us and a first for the industry.

Technology in our sector is advancing at an incredible rate of knots, so much so that 12 months ago we could not have done this scheme.

Thin film panels are a new invention and are 100 per cent recyclable. The panels are a fraction of the thickness of conventional solar panels and solar tiles, and it's similar to fitting a single pane of glass.

There are no shaded areas and they are far more efficient in generating solar energy.

The client is very impressed with our solution, they are generating solar power, their energy bills are reducing and they receive the Government feed-in tariff.
Peter Brook, Lawton Brook Managing Director, said:

Because of the roof configuration, we knew it wouldn't be a straight forward exercise. The Clean Energy team came up with a terrific solution and we are very happy with their work.