The Yorkshire Agricultural Society (YAS) and Harrogate College have donated fresh fruit to local Homeless people through the Harrogate Homeless Project.
The cancellation of the Great Yorkshire Show left the YAS and Harrogate College with an abundance of fresh fruit including strawberries, gala melon, pineapples and kiwi fruit that was planned to be used as an interactive fruit kebab activity in the Discovery Zone – Educational Marquee.
Harrogate Homeless Project offers local homeless people an opportunity for a hot meal, access to washing facilities and advice and support through the Springboard day centre and hostel.
Liz Hancock Harrogate Homeless Project Manager said:

It's fantastic that The Yorkshire Agricultural Society and Harrogate College have supported us as we rely on community donations, Harrogate College's contribution will help support the day to day running of the centre and allow us to continue to offer support to the Harrogate Homeless.
Hazel Baker, Yorkshire Agricultural Society Educational Advisor said:

We have a long and successful relationship with Harrogate College. We are delighted that something good has come out of the cancellation of the last two days of the Show, and the Harrogate Homeless Project is a super local community initiative.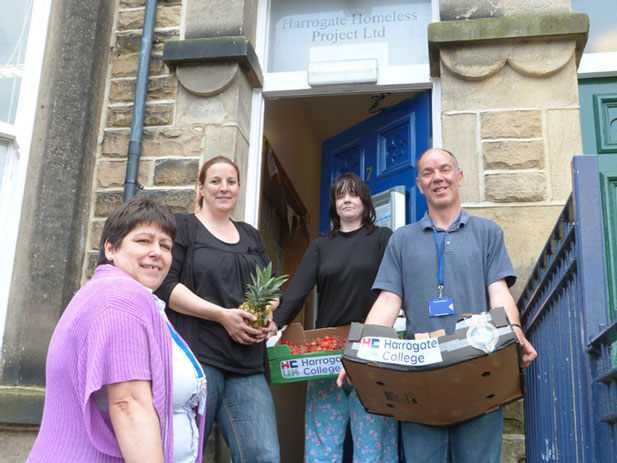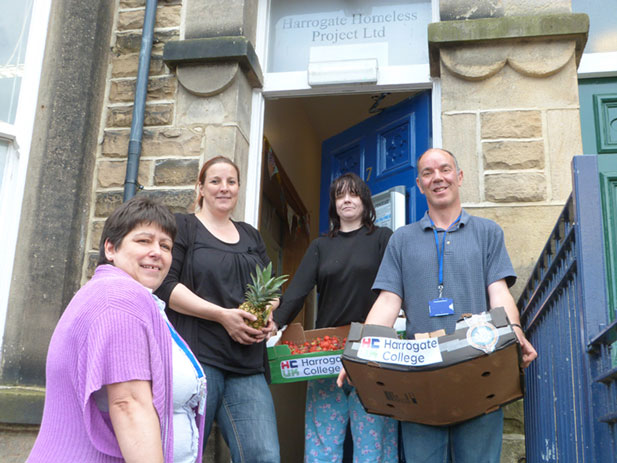 Julie Stephenson, Harrogate College Head of Operations said:

We work with a lot of local organisations including the Harrogate Homeless project so we were delighted to donate the fruit we would have used for the Great Yorkshire Show.
ENDS
For further information please contact Ben Dingwall, Marketing Officer, e-mail: bdingwall@harrogate.ac.uk
Tel: 01423 878232. Out of hours: 07824482626
Notes to editors
Photo 1: