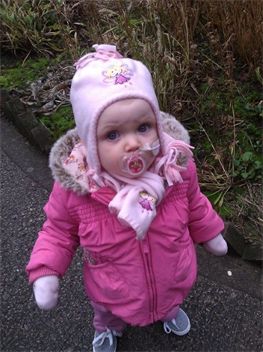 At 5.15pm today (25 June 2012) Sadie Rose passed away, losing her fight with the childhood cancer Neuroblastoma.
On 8th August 2009 Sadie Rose was born, but by October 2010 aged just 14 months old, had been diagnosed with the childhood Cancer called Neuroblastoma.
Following an appeal in Knaresborough and Harrogate, she managed to secure a place at an America Hospital for treatment not available in the UK.
Sadie was treated at the  Memorial Sloan-Kettering Cancer Center in New York in January although the treatment did not go to plan and returned to the UK.
During early June the family were told that no further treatment options were available to Sadie and that the family should enjoy the remaining time with her.
Our thoughts are with Sadie's parents at this difficult time.