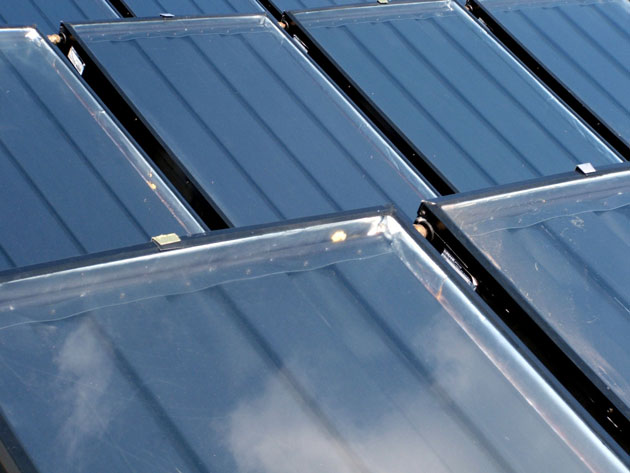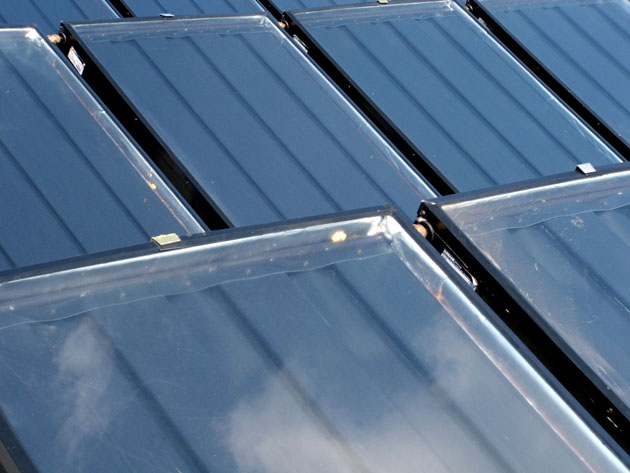 A Harrogate-based renewable energy installer has hit out at the local authority's plans to ban solar panels from being fitted to homes fronting the Stray.
If it comes into force, the new measures will affect almost 1,000 properties located in conservation areas including West Park, York Place and Park Parade.
Under the changes, Harrogate Council will need to give planning consent to properties facing onto the Stray, something they say is needed to protect the natural beauty of the Stray.
However, the move has been slammed by Clean Energy (Yorkshire), which has accused the council of robbing homeowners the right to solar powered renewable energy.
Managing Director Spencer Cassidy said:

Whilst I appreciate the need to preserve certain areas, a blanket ban on solar installations is way over the top.

In addition to conventional solar panels, we now have solar tiles and thin film panels. These are much thinner and sit flush to the roof.

Two years ago, we installed solar tiles at council-owned toilets in Knaresborough, which are sited in a conservation area. And last month we completed a project at a Knaresborough business where we fitted 175 thin-film panels.

Before adopting this one-size-fits-all-approach, Harrogate Borough Council needs to look at the options available.

David Cameron said he wanted his Government to be the greenest ever, yet here we have a Conservative-controlled council looking to deny almost 1,000 households the chance to install a solar energy system should they wish to do so.

My fear is if this is sanctioned it could well be adopted in every conservation area in the district. Households should be actively encouraged to look at green energy solutions, not actively discouraged.

Whilst they are at it, why not ban satellite dishes which, in my opinion, are far more obtrusive.
A report is due to be presented to the Cabinet for Planning, Transport and Economic Development Meeting on the 27 June 2012.