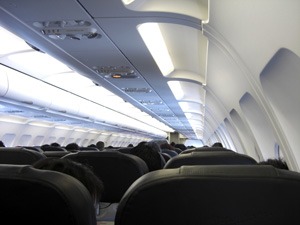 Following their recent takeover of the BMI aircraft and landing slots, British Airways are planning to restore direct scheduled flights between London Heathrow and Leeds Bradford later this year.
Willie Walsh, Chief Executive of BA's parent company IAG made the following statement to the Stock Exchange on Friday morning 11th May.
In late April, we completed our purchase of BMI. As a result, British Airways is able to manage its wider Heathrow slot portfolio more effectively and is launching a new route to Seoul later this year. Airports across the UK and beyond have contacted us about starting services and, subject to reaching satisfactory agreement with them, we plan to also launch flights from Heathrow to Leeds-Bradford, Rotterdam and Zagreb and increase frequencies to existing key destinations.
The Chief Executive of Leeds Bradford Airport John Parkin telephoned the news to Brian Dunsby early this morning (11 May 2012), explaining that negotiations with BA are still needed before schedules can be announced.
Brian reacted with enthusiasm to the prospect of a direct connection from Yorkshire into the many long-haul services that operate out of Heathrow.
Brian Dunsby said:
Harrogate Chamber of Trade & Commerce has been lobbying for a restoration of the scheduled service between LBIA and LHR ever since BMI withdrew the service in 2009. Many local businesses need the international connectivity with long-haul flights from Heathrow for their outbound sales missions and also to attract inward investors. Likewise overseas delegates to international conferences and trade exhibitions in the Harrogate International Centre will find the flights invaluable.

Leisure travellers will also benefit from a Heathrow link to save the long journey over the Pennines to Manchester or the almost 4 hour journey from Harrogate to Heathrow by rail. Whilst the East Coast trains from Leeds and York to Kings Cross are ideal for visits to Central London, the onward connection to Heathrow takes over an hour, which means that the new flights will be much more convenient – given an adequate flight schedule.
The Harrogate Chamber of Trade and Commerce have therefore welcome the announcement by BA and congratulate John Parkin and Tony Hallwood for their efforts in convincing BA of the benefits of restoring a LBIA-LHR link.