"Everyone For Tennis" Thanks To The Academy, Harrogate Borough Council And The Lawn Tennis Association Partnership
Wimbledon champions of the future could come from Harrogate, thanks to a three-way initiative aimed at encouraging more people to take up tennis.
The Academy Tennis and Health Club has joined forces with Harrogate Borough Council and the Lawn Tennis Association to offer free tennis coaching next month (May) in the town's Valley Gardens.
Taking place on the first three Sundays in May (6, 13 and 20), LTA accredited coaches from The Academy will be leading four sessions on each of the three days – one for adults and three for children aged between five and 16.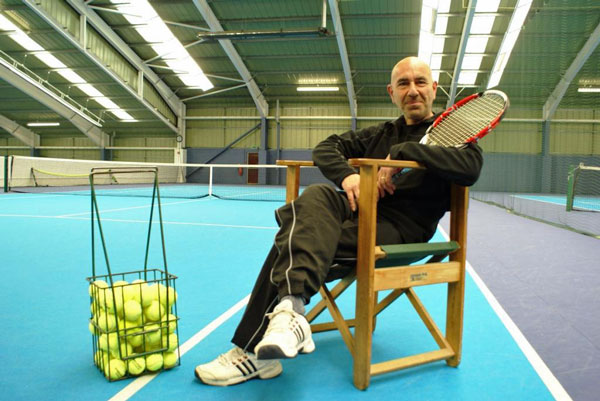 And, if the scheme is a success, regular coaching sessions from The Academy team could become a permanent fixture at Rossett Sports Centre.
Academy Senior Tennis Coach Chris Paraskos said:
We have joined forces with Harrogate Borough Council and the Lawn Tennis Association to offer people the chance of free tennis coaching.

Tennis is a great sport to play and the aim of this partnership is to attract more people to the game.

There is always a lot of interest in the sport around the time of Wimbledon, and we are hoping these sessions will introduce tennis to a new audience, in particular children.

The fight against obesity is very high on the Government's agenda, and regular exercise is one way to combat it. Tennis can be played by people of all abilities and all ages, and is a great way of keeping fit and making friends."
Places must be booked in advance by contacting The Academy on 01423 524052 or by emailing Chris at  cparaskos@theacademy.co.uk
The coaching sessions are as follows:
noon-12.40pm – children aged five, six and seven
12.40pm-1.25pm – children aged eight, nine and ten
1.25pm– 2.10pm – children aged 11-16
2.10pm–3pm adults beginners/intermediates