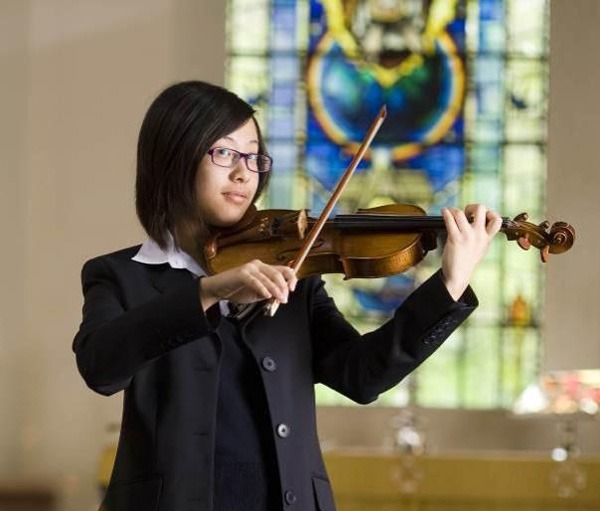 A pupil from Harrogate Ladies' College (HLC) has received an award from the Associated Board of the Royal Schools of Music, recognising her as one of the best young pianists in the Harrogate area.
Sixth Form pupil Adelaide Ho, who was recently awarded the Lloyd Hartley Memorial Prize for grade VIII piano, has had a succession of musical achievements, winning the annual prize twice for high marks in piano examinations in the last three years.
Adelaide's musical ability extends across a range of classical instruments including the piano, violin and French horn. Taking up the violin at just aged six, Adelaide is now a leading member of the Harrogate Youth String Orchestra and the Harrogate Youth Concert Orchestra.
HLC pupil, Adelaide Ho said: "Receiving the Lloyd Hartley Memorial Prize for a second year is a real honour. Music is a big part of my life and I feel lucky that I have had the opportunity to explore my passion whilst studying at HLC."
Performing for the general public Adelaide recently played at Ripon Cathedral, along with three other HLC pupils.
Kate Morgan, Director of Music at HLC said:
I am absolutely thrilled that Adelaide has been recognised for her musicianship. She is an excellent performer and I am sure that she will maintain her passion for music whilst studying at University next year.