James Brindley Interiors, the region's most prominent home furnishings company, has leapt confidently into its 75th year in business with impressive plans for expansion.
The first steps have already been taken by Managing Director Simon Grafton in appointing a new Store Manager and Head Designer, and four additional members to the Harrogate team.
New Interior Designers joining the team at James Brindley, L to R: Olivia Clark, Christine Sykes, Alex Dawson and Stephanie Hammond
A significant increase in demand for the Interior Design Service has led directly to the selection of experienced Interior Designers Olivia Clark and Stephanie Hammond, and Junior Designer Alex Dawson. In addition, new Store Manager and Head Designer Justine Kirkham is supported by Interior Design Showroom Manager Christine Sykes.
Simon is proud of his new team, commenting:
Our interior design service has become more and more popular, therefore it's important for us to build on this part of the James Brindley service offering. Now that Justine, Olivia, Stephanie, Christine and Alex are on board, we have the knowledge and expertise to provide an even broader and more innovative Interior Design service across a wide range of client preferences and styles.
Justine, who previously ran a successful interior design and bespoke soft furnishings company in Colchester, comes armed with ambitious plans for the future of James Brindley Interiors.
Justine commented: 
It's an exciting time for James Brindley. We have a friendly and professional new team brimming with enthusiasm for interior design and keen to share our knowledge and expertise with our customers.
Period residential interior design will be enhanced by the appointment of Olivia Clark, a highly experienced designer who has enjoyed a 16 year career at prominent London-based companies such as Robert Kime and Clive Christian.
After her initial training and work in retail management, Stephanie Hammond set up the Institute of Interior Designers and has run her own interior fabrics company for 15 years. Stephanie's role is to focus her extensive experience on all aspects of residential design within the company's interior design service.
Christine Sykes previously worked as Assistant Manager at Montgomery curtain specialists before moving to Harrogate to become Manager of Morris Interiors. Her local reputation for exceptional customer service is an invaluable asset to James Brindley Interiors.
Alex Dawson completed her National Certificate in Interior Decoration in 2010. She has since built a considerable portfolio of commissions and is looking forward to supporting the designers and developing her skills at James Brindley.
Simon concluded:
I agree there couldn't be a better time for James Brindley; our business model is at the forefront of the home furnishings industry. Our showrooms and home design service allows our clients the affordable ease and convenience of product selection with the added benefit of advice and direction from well qualified and trained interior designers.
James Brindley Interiors offers clients creative design solutions from a unique portfolio of innovative, wall and floor coverings, furnishings and accessories for the home. With showrooms in Harrogate and Wetherby, James Brindley is widely recognised for creating luxury lifestyle interiors and has one of the largest fabric ranges in the UK.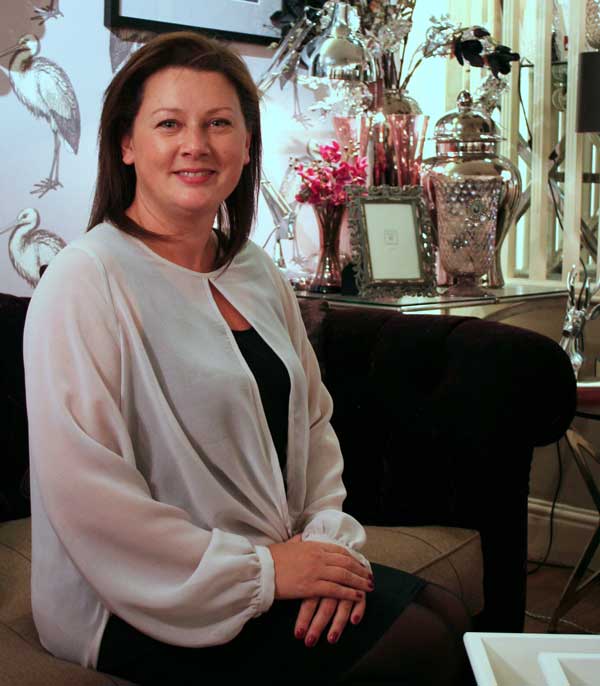 New Head Designer and Store Manager Justine Kirkham has ambitious plans for the future of James Brindley Interiors