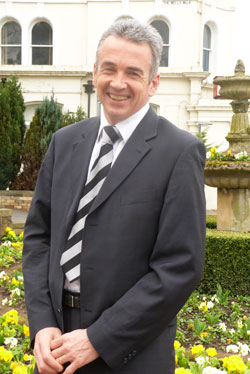 A local sportsman, active in the Harrogate community, has been chosen as an Olympic Torchbearer and is set to carry the prestigious flame through Ripon in June 2012.
John Skinner, local cricket coach and Parent Governor for Harrogate Ladies' college has made commendable contributions to sport and the local community. Inspiring young people in the area John has coached cricket since 2002, expanding his circle of cricket players from just six to 100 children within one decade.
Giving up his time to facilitate sportsmanship John coaches both boys and girls of all ages, with five children playing cricket at regional and county level. Up until last year John was the only qualified coach, running the group with the help of a number of parents, amongst his other commitments.
John Skinner, 2012 Olympic Torchbearer said:
It is an absolute honour to be chosen as an Olympic Torchbearer for the London 2012 Olympic Games. Sport has been such an integral part of my life, as is sharing the values of sportsmanship with the younger generation. Carrying the Olympic flame could not be a better way to signify this.