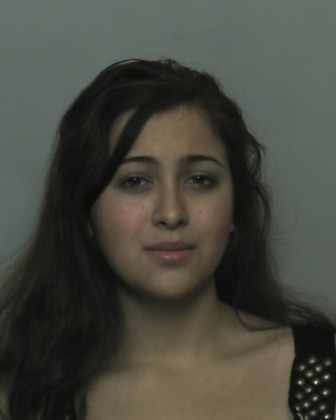 Police are continuing to seek the whereabouts of Catalina Covaci aged 14 who was last seen at 08.30 am on 9th March 2012 in Workington.
Catalina is described as slim build with long straight dark brown hair, which had recently been dyed red. Catalina is Romanian and speaks very little English. She was last seen wearing a black puffa jacket, long grey skirt and gold flat shoes.
Catalina is believed to have travelled to the UK in October 2011. She was residing in the West Cumbria area and in February 2012 became known to the authorities.
It is possible that Catalina has sought to rejoin members of the extended Romanian community resident in West Cumbria or elsewhere in the UK.
Acting Superintendent Justin Bibby said:
We are all very concerned about Catalina, who has been missing for nearly a week now and would like to know that she is ok. She is vulnerable due to her age, lack of English and lack of familiarity with the UK culture. Without any support, she is unable to support herself and we are very concerned for her wellbeing. We appeal to anyone who knows of Catalina's whereabouts to contact us immediately.
Anyone with any information about Catalina or her whereabouts is asked to contact Workington Police on 101, or Crimestoppers on 0800 555 111 or speak to any police officer.