Bianca Gerald played a session Ont Sofa today (9 March 2012)
She is a singer – songwriter from Leeds and describes herself as a free spirit inspired by the world around her, using each and everything she happens upon she captures the true essence of life through her eyes and then, draws from inspiration, her song.
Most recently Bianca teamed up with underground heavy weight production team Mooqee & Pimpsoul of Bombstrikes Records. Their contemporary remake of jazz classic 'Feeling Good' has been blessed with Bianca's vocals after they spotted her performing the song on Youtube. To be released 26th March, the song has been gaining speed with well over 120,000 youtube views in just 7 days and support from Annie Mac Radio One, Kiss and and BBC extra.
Bianca has a naturally relaxed and friendly way, both to meet and when playing. Her vocals are effortless in their delivery.
www.BiancaGerald.com
Ben Davis of Ont' Sofa said:
We are a month-in now and have been overwhelmed and can't believe it has turned into our full time jobs. Sometimes it feels like we have the best job in the word!

There's nothing better than to be sat late at night in the studio editing a video with emails coming in from all over the country asking to book a recording slot.

There's so much unsigned talent and we feel privileged that we almost have our own private gig.

We have a few enquiries from music festivals and events where we could take the sofa on the road.

There definitely some very exciting things in the pipeline!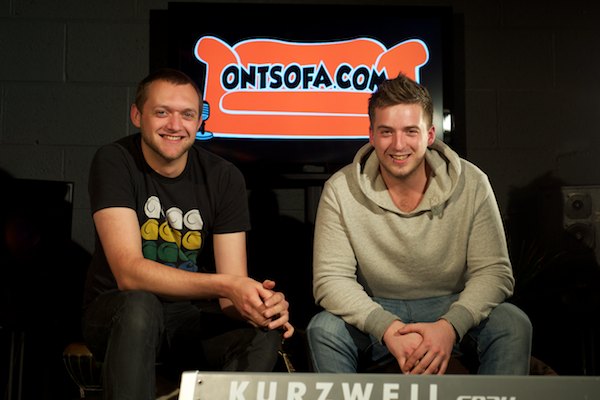 Ont' Sofa Photographer Tom Bentley added:
I met Ben and Jase through Facebook and we all worked together really well, so here we are a month down the line an it's really awesome to be involved with this project.

I've loved music all my life and I also love filming stuff, so to be able to combine the two to bring great live music to people is just a dream.

We've met so many incredibly talented people and I feel really lucky to be here – the future looks exciting and I can't wait!