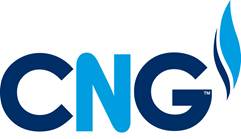 Harrogate-based CNG has become the first commercial gas supplier in the country to receive the 'outstanding' Investor in Customers Award in celebration of its commitment to customer service.
Investor in Customers was established in 2006 and offers companies the chance to gain an independently assessed award for customer service excellence. Awards are based on research amongst customers, staff and senior management, alongside an independent assessment conducted by IIC.
Customers were engaged to score CNG's performance in a number of key areas including; account management, innovation, service delivery and willingness to recommend.
Customer comments included: "I receive good service and competitive gas prices from CNG." "They are helpful and willing to share their knowledge and expertise. I feel that they are on our side." "CNG are committed to their customers and will endeavour to achieve the best they can for them." "Their customer service and pricing structure is excellent."
The decision to embark on the IIC Assessment followed CNG's recent success with Customer First; another national programme, which saw it become the first in its sector nationwide to be recognised with the 'Putting the Customer First' standard.
CNG MD Jacqui Hall said:
Achieving the Outstanding mark from IIC for our customer service is one more important step on our journey to creating the ultimate customer experience.

As a utility company we are often fighting against the general discontent with the sector and service industries in general, but to come through a process like this and see we are starting to change these perceptions is a fantastic boost and we are very proud of our team for their hard work.
Neil Craig, Managing Director of IIC commented:
CNG's results show that not only are their customers extremely loyal, but that they would happily recommend the company to friends. Every business wants to say they offer the best customer service, but to have customers say 'I would willingly recommend your service to others' cements the fact that CNG are giving their customers a satisfying, efficient, experience worth passing on to friends and family.