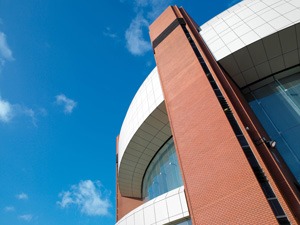 Harrogate International Centre (HIC) has secured a major new event , the British Oncology Pharmacy Association (BOPA) and UK Oncology Nursing Society (UKONS) 2012 conference.
The event will see more than 800 delegates descend on the town for four days in October this year and will bring in more than £500,000 to the local economy.
Angus Houston, director at HIC, said:
This is great news for the centre and for the town; securing a booking like this takes many months to come to fruition. This is yet another brand new event for Harrogate and we are looking forward to welcoming BOPA/UKONS to the venue and to the town.
Kirsten Wicke, on behalf of BOPA/UKONS, said:
Harrogate seemed like the perfect destination for our event, for example the fact that most of the hotels, bars and restaurants are all within walking distance. Harrogate is not just a venue it's a complete delegate experience. It's a lovely town and great venue to boot.
This win is the latest in a series of recent successes for the HIC which contributes more than £180 million to the area's economy.