Following on from the success of In a Thousand Pieces and Others multi-award winning Leeds-based company The Paper Birds return to Harrogate Theatre to present their critically acclaimed show – Thirsty.
The Paper Birds is an all female collective based in Leeds. With an artistic focus predominantly exploring subjects and issues of importance to women, they have garnered acclaim from audiences and critics alike for their challenging and engagingbrand of visual theatre. Following a Fringe First and Fringe Review Award for their previous show In a Thousand Pieces, the company went on to be short-listed for The Stage's Best Ensemble, Total Theatre's Best Young Company and The Amnesty International Expression of Freedom Award 2008. Their latest show Thirsty featured on BBC Two's Review Show during its run at the Edinburgh Festival in 2011.
Thirsty explores our nation's apparent love affair with alcohol, weaving together real stories, memories and booze-based confessions collected from a 'drunken hotline' and an online questionnaire.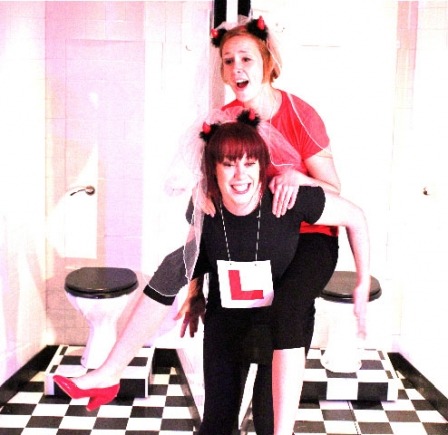 Through live music, verbatim text and stunning physical theatre, The Paper Birds tell the story of one night, leaping from nightclubs to working men's clubs, from the happy hours to the early hours to explore the social repercussions of lost memories and gained traumas, bruised knees, uncontrollable laughter, urine stained beds and sore heads, particularly focusing on the women waving the flag for 'Booze-Britain'.
A dynamic theatrical exploration delving beyond statistics, facts and figures Thirsty looks to the faces and the voices of everyone who likes a drink and asks why, as a nation, are we so thirsty?
Thirsty will be at Harrogate Theatre on Tuesday 28 February at 7.30pm. Tickets cost £12 with concessions available and can be booked securely online at www.harrogatetheatre.co.uk or through the Harrogate Box Office on 01423 502 116.