Generous North Yorkshire Police officers and staff have donated hundreds of Christmas presents to victims of domestic abuse.
Over two women per week are killed by current or ex-partners, and one in four women and one in six men in the UK will experience domestic violence in their lifetime.
Sadly, not everyone's Christmas will be a happy one with many victims of abuse staying in refuges. Often people have no option but to flee their homes to escape an abusive relationship, taking nothing with them but the clothes they and their children are wearing.
The gifts were taken to refuges across North Yorkshire and the City of York in time for Christmas.
Detective Chief Inspector Nigel Costello, who heads the force's Protecting Vulnerable Persons Units and Multi-Agency Public Protection Arrangements (MAPPA), said:
When most people are enjoying the festive season with family and friends, there are others who have to leave their homes to escape violence and abuse.

Police officers and staff see the devastating consequences of that abuse which, sadly, tends to increase over the festive season.

Refuges provide safety and security and a step on the way to breaking the cycle of abuse, helping victims to re-build their lives. The Christmas gift collection is a simple gesture to help make the festive season a bit more bearable and let victims know that there are people who care.

This is the second year we have held a collection and I would like to thank our officers and staff for their unending generosity.
MAPPA Public Protection Manager Gina Griffiths, Intelligence Officers Emma Phillips, Chris Mason and Michael Dearnley and PC Lee Featherstone (kneeling)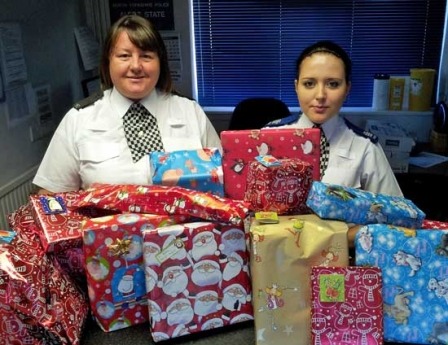 PC Julie Hallam and PCSO Rebecca Chessman of Sherburn police near Selby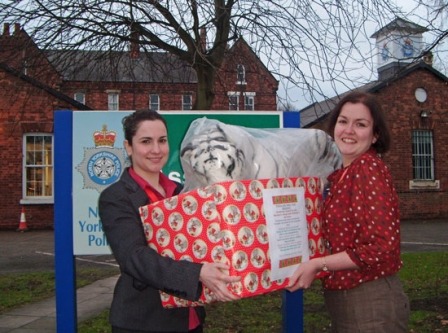 DC Vicky Hildred and Support Officer Alice Rawlings from York's Protecting Vulnerable Persons Unit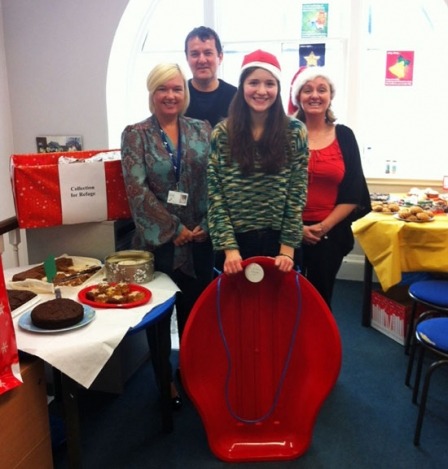 Northallerton Refuge Manager Vicky Condor, Domestic Abuse Officer Nick Arthur, Nick's Daughter Josephine Arthur, who baked and sold cakes to police officers and staff at Northallerton Police Station, and Meg Hardacre from the refuge. In addition to the collection of presents, they raised £65 from the cake sale in aid of Northallerton refuge