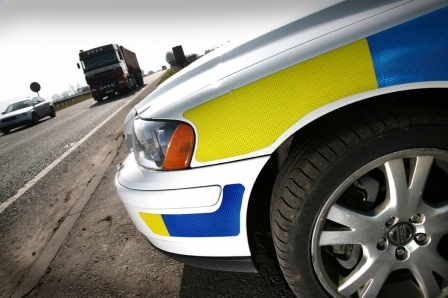 Since North Yorkshire Police launched this year's drink and drug drive campaign on 1 December 2011, 43 motorists have been arrested on suspicion of getting behind the wheel while under the influence of alcohol or drugs.
24 of those drivers have been charged and four people have already appeared before the courts and have been banned from the roads.
Lyndsay Marie Welburn, aged 19, from Scarborough was the first drink driver to appear in court during this year's campaign. She was banned from driving for 12 months and fined £130 when she appeared at Scarborough Magistrates' Court on Monday 12 December 2011.
Elizabeth Swiers, aged 62, from Rufforth, York, was disqualified from driving for 18 months and fined £600 when she appeared at York Magistrates' Court on Wednesday 14 December 2011, charged with failing to provide a breath specimen to police. She was also fined £100 for assaulting a police officer.
Darren Petit, aged 42, from Daventry, Northamptonshire, appeared before Scarborough Magistrates' Court on Wednesday 14 December 2011 after being caught drink driving in Malton. He was banned from the roads for 20 months and fined £100.
Joseph Farrell Coleman, aged 23, from Driffield, also appeared at Scarborough Magistrates' Court yesterday charged with drink driving after being stopped by officers in Old Malton. He was disqualified from driving for 18 months and fined £310.
Eight more people are due to appear before the courts before the end of the week.
Warnings still being ignored
Officers have been out in force on the roads of North Yorkshire and the City of York throughout the campaign and have conducted 1164 roadside breath tests as they enforce the message that drink and drug driving is totally unacceptable.
The high number of arrests so far is down to a more targeted, intelligence-led approach, with officers acting on information from the public and patrolling routes which suspected drink drivers are using.
However, despite repeated warnings and numerous tragedies as a result of drink driving people are still flouting the law and risking their own lives and those of other people.
Traffic Sergeant Pete Stringer, of North Yorkshire Police's Roads Policing Group, who is co-ordinating this year's campaign, is warning drivers that if they break the law they will be caught.
Sergeant Pete Stringer said:
While it is pleasing that we have made such a high number of arrests, it is also very disappointing that people are still driving while under the influence of drink and drugs.

People need to understand that drink and drug driving has devastated too many lives over the years and will continue to do so until certain drivers take responsibility for their actions.

The majority of the public know that drink and drug driving is irresponsible, unacceptable, selfish and dangerous. However some people, for whatever reason, still fail to grasp just how destructive the consequences can be.

It isn't just lives you put at risk when you choose to drink or take drugs and drive, but you also face losing your job which could even lead to you losing your home.

Our officers and the criminal justice system take an extremely dim view of drink and drug driving and if you choose to drink or take drugs before you get behind the wheel, we will catch you and you will be banned.
Don't risk it
Over the next two weeks as the party season gets into full swing in the build up to Christmas and New Year, North Yorkshire Police will be stepping up their efforts to prevent potential tragedies caused by drink and drug driving.
There will be an increased police presence on the county's roads and more motorists will be breathalysed. Anyone involved in a collision will be breath tested at the road side or subjected to a Field Impairment Test, if they are suspected to be under the influence of drugs.
Anyone going out over the weekend and in the next couple of weeks is urged to consider the dangers of drink and drug driving and get a taxi or public transport home if they are drinking.
TS Stringer added:
If you are going out over the next few weeks, have a good time and if you want to have a drink make sure you are not driving home.

If you risk it you are likely to get caught and banned, or in the worst case scenario be involved in a collision, kill someone and go to prison for a long time.

It's up to you. You can go out and have a good time, be sensible, get a bus or a taxi home and enjoy Christmas with your family. On the other hand you can go out, have a few drinks, risk driving home and ruin your own and someone else's life.
Help beat drink and drug driving
The public have a big part to play in this year's drink and drug drive campaign, with the police using a targeted approach to catching offenders.
If you are out in pubs or clubs and see someone you suspect may be drinking or taking drugs and driving, or know someone who is doing it on a regular basis, please contact the police.
TS Stringer said:
I urge everyone to heed our warnings this Christmas and if you suspect someone of drink or drug driving, do your bit to help prevent a tragedy and contact the police or Crimestoppers."

If you think someone is drinking or taking drugs before driving please contact North Yorkshire Police on 101.

If you prefer, you can contact Crimestoppers, without giving your name, on 0800 555 111.