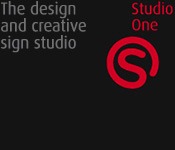 Successful Harrogate-based design company Studio One is celebrating its eighth year of trading and business growth by doubling the size of its existing premises.
The firm, which started life in the spare room of the Founders home in 2003, offers graphic design solutions for print media, retail display, website development and brand identity.
Over the past eight years the business has grown significantly and in 2004 moved into The Old Stables, off Skipton Road, to develop its in-house production facility. The company continued to expand its service offering with the purchase of a large format digital printer and the appointment of two additional designers.
A number of recent new client wins has led to the need for additional work space and the decision to expand the company into adjacent premises. The new 750 sq. ft. space, which will be occupied by the end of the month, will provide a dedicated design suite and additional offices.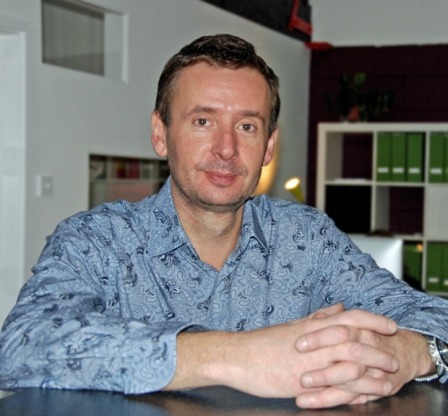 Managing Director Dean Houseman of Studio One Harrogate
Commenting on their celebration, Managing Director Dean Houseman said:
I feel really proud to be celebrating our eighth birthday. It is a credit to our team and to our clients that we have enjoyed the success we have and remained so busy throughout the economic downturn. We are incredibly passionate about the business and that dedication and hard work has kept us growing and looking to the future.

We are now looking forward to expanding into our new working space at Studio One, a move which demonstrates our commitment to the continuing growth of the company and dedication to client service.

We would like to thank everyone who has been involved with Studio One over the last 8 years.