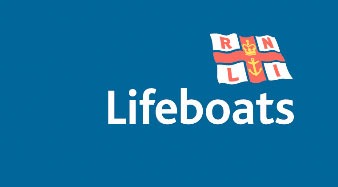 Award-winning garden designer and TV presenter, Chris Beardshaw, is calling for people with beautiful and interesting gardens in Yorkshire to sign up to the 'Open Gardens' initiative to help raise funds for the Royal National Lifeboat Institution (RNLI), the charity that saves lives at sea.
A long-time supporter of the charity, Chris is keen for proud gardeners in Yorkshire to reveal what is behind their garden gates for one day during the 2012 spring/summer season so that others may enjoy their efforts, whilst also helping to raise the funds required which enable RNLI volunteer lifeboat crews and lifeguards to carry on their lifesaving work.
 Chris comments:
Like my interests in plants and gardening, my introduction to the RNLI occurred at a young age, when I was taken to a boat demonstration, and both my love of horticulture and the open water have stuck with me since. I'm particularly keen on this opportunity as the hard work that all gardeners have to put in can be appreciated, in the knowledge that the RNLI will also benefit.

Obviously to be successful, Open Gardens relies on the willingness of you hardworking gardeners to reveal the fruits of your labours. Please do get in touch with the RNLI volunteer co-ordinator who would be delighted to have an informal discussion with you about how you can get involved.
The RNLI will provide advice, support and publicity for the garden open event. The only requirement is that the garden is well presented and that a minimum donation is made by each visitor in aid of the charity.
Gardens of all shapes and sizes, with interesting or impactful planting schemes, delightful locations or simply beautiful well designed spaces would be most welcome. Gardens should be able to occupy its visitors for an hour or so.
The volunteer co-ordinator can be contacted directly on rnli2000-yorkshire@yahoo.co.uk or call the RNLI office 0161 7878779.