Diligence, determination, thoroughness and immensely responsive client service are among the descriptions of the characteristics of Harrogate-based McCormicks Solicitors in the latest edition of a leading guide to the legal profession.
The firm has been recommended in eight areas of law by Chambers UK 2012, with individual recommendations for four Partners.
Chambers carries out research with clients and competitors to establish its recommendations and McCormicks has been ranked nationally for Dispute Resolution: Mediators, Professional Discipline and Sport. McCormicks is the only firm, and Senior Partner Peter McCormick is the only lawyer, in Yorkshire for Sport and the firm is in the top ten nationally for Professional Discipline. Neil Goodrum is one of only five mediators in Yorkshire to achieve a national ranking.
The firm is ranked as one of the leading practices in Yorkshire and the North East for Charities, Crime and Private Client and also wins recommendation for its work on Agriculture and Rural Affairs and Employment. It is the only firm in Harrogate to win rankings for Agricultural and Rural Affairs, Professional Discipline and SportSenior partner Peter McCormick is recommended for his work in three areas of law; Charities, Professional Discipline and Sport, with the entry for the latter describing him as "a towering figure within football".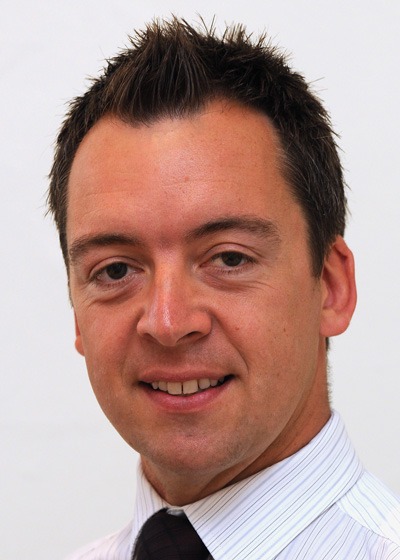 James Martin, recently promoted to Partner
Partner Neil Goodrum who specialises in Employment Law and Mediation wins recommendations for both areas. His approach to mediation is described as "down-to-earth, businesslike and flexible", while on employment issues he "conflates two great talents: he is analytical and considered, and very human and good with clients".
Partner Geoff Rogers, who heads the firm's Corporate Crime and Risk Unit, is again ranked top for Crime in Yorkshire and the North East and the guide states: "Sources praise his diligence and agree that he has an enviable client base."
There is a first-time "up and coming" recommendation for James Martin, recently promoted to Partner, for his work in Sports law. Chambers said: "Client sources enthuse about a "fantastic lawyer, who was immensely responsive, always prompt and always responded thoroughly to all the requests we made."
Peter McCormick said: "Not only are we delighted by the number and quality of the firm's recommendations but it is terrific news, also, that one of our new Partners has made his debut in the guide with such excellent praise."