Knaresborough Youth Council are inviting young people between the ages of 11 – 18 to become youth councillors in their local area. Knaresborough Youth Council offers the opportunity to influence the way things work for the better. It's not just about sitting around board room tables and always being serious. It is about having your voice heard, getting involved and most importantly having fun!
Jake Masters, aged 14, Chair of Knaresborough Youth Council said:
We really want to make a difference to the lives of young people who live or visit Knaresborough. Over the next few months we will be finding out what issues young people are facing in the community and we hope to be able to work with organisations to overcome these issues
The Youth Council is a member of the North Yorkshire Youth Council which brings together young people from across the County to discuss and campaign on local issues. Young people also have the opportunity to become members of the United Kingdom Youth Parliament and The British Youth Council where they represent North Yorkshire at Regional and National events.
Youth Council Coordinator James Parkes said:
Youth Councils are a great way for young people to get involved and have a say on matters that affect them. No matter how big or small the issue the Youth Council will listen and try their hardest to make sure people in authority are listening.
Knaresborough Youth Council meet at Chain Lane Community Centre on the last Monday of every month from 6.00 – 7.30pm. A information session is planned for Monday 7th November 6.00 – 7.30pm for young people to attend to find out more about youth councils. Young people are encouraged to contact James Parkes, Youth Council coordinator on 07854498528 or visit www.nyyc.co.uk for more information.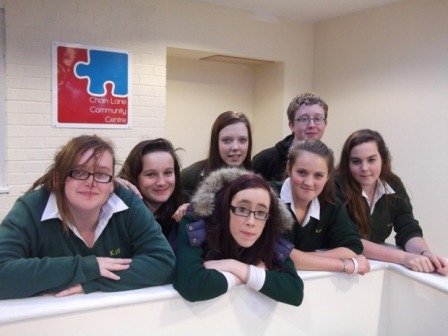 Youth Councillors in Knaresborough