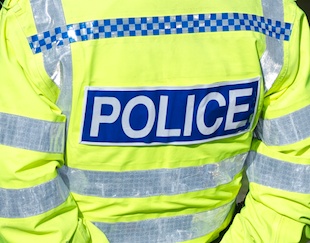 York police are appealing for information after a mystery pool of blood was found near Lendal Bridge.
At around 9am today (Friday 30 September 2011) a member of the public alerted an officer who was in the area on a dog training exercise.
The officer went to investigate and found what appeared to be a large pool of blood located just before the steps underneath Lendal bridge, near York Rowing Club.
Further investigations confirmed that it was in fact blood and police are trying to establish how it came to be there.
Pc Andy Pearson, of York police, said:
At the moment we have no idea who the blood belongs to or where it came from.

I am appealing to anyone who can shed some light on how the blood came to be there to get in touch with the police.

It could be that someone has fallen and not attended hospital, if you have, please get in touch and let us know you are ok.

Did you see a fight in the area of Lendal Bridge last night? Someone may have been injured and the blood could be theirs.

I am urging anyone who knows anything about this incident to contact the police with information.
The blood has now been cleaned up by City of York Council.