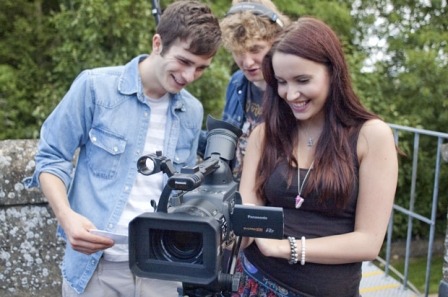 ACT 2 CAM have free workshops in Harrogate, Leeds and York to launch the start of their first 10 week challenge in Yorkshire this Autumn.
The free workshop covers some of the basics in devised film, including screen acting and filmmaking techniques.
Over the Autumn term ACT 2 CAM will be mentoring young people as they create several films based on their experiences in their environment, in the lead up to the Olympic Games.
The Harrogate workshop is for young people age 8-18, details of the Yorkshire Free Workshops as follows:
People can book through the website  www.act2cam.com or by calling 0191 2801345
Stephen from ACT 2 CAM said:
We believe that every young person has a creative spark within them and every young person should have the chance to shine.

We want to teach the skills necessary for young people to think work creatively together, giving them valuable work experience in an industry which is notoriously difficult to break into.
Tuesday 6th September 5-7pm
Rossett School,
Green Lane,
Harrogate.
HG2 9JP.
Sunday 11th September, 6pm-8pm
Poppleton Road Memorial Hall,
off Poppleton Road,
YO26 4SE.
Monday 12th September, 6-8pm
Meeting Room,
the Cardigan Centre
145 – 149 Cardigan Road
Leeds LS6 1LJ