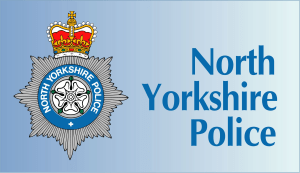 A third more police officers than usual are being deployed across the county as North Yorkshire Police continues to monitor the outbreak of disorder in other parts of England as well as providing mutual aid as part of a national policing effort.
The move to bolster reassurance and security in North Yorkshire and the City of York with a highly visible policing presence, comes on the back of the support provided by the force to the Metropolitan Police Service in London and, overnight, to assist colleagues in Greater Manchester. The team of officers in London remain in the capital while the officers who assisted in the north west returned this morning.
Temporary Deputy Chief Constable Tim Madgwick, said: "Our support for the national operation remains under 24-hour review as does the monitoring of the safety of our own communities in North Yorkshire and the City of York.
"Taking part in the national operation will in no way affect our ability to deal with any incidents which arise in the county or the day-to-day policing in North Yorkshire. In fact, following temporary changes to the shift system to enable the emergency response, we now have a third more officers on duty than normal, as well as other officers on standby should anything incidents be reported in North Yorkshire. This will continue until we are satisfied that the matter has been resolved."
Mr Madgwick added: "The threat to North Yorkshire and the City of York is currently low, and there have been no reported incidents of disorder. However, we will continue to monitor the situation and anyone who is caught attempting to cause trouble, whether on the streets or via the internet, will face swift justice.
"In line with other areas of the country, we are already geared up to fast-track offenders through the criminal justice system.
"We remain greatly encouraged by the support shown for the emergency services from law-abiding members of the public, and I repeat our appeal to local people to contact the police if they see or hear anything suspicious."