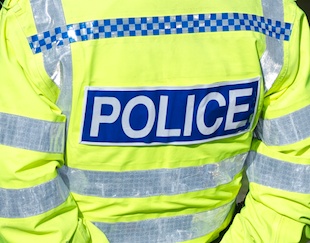 North Yorkshire Police have been co-ordinating a search of the River Ouse in York after a young man jumped into the water and tragically drowned.
The incident, which is not suspicious, occurred at about 6.35am today – Sunday 24 July 2011 – when the 21-year-old man is believed to have leapt into the river from a balcony on Coney Street.
Witnesses saw the young man struggle in the water for a short time before he disappeared from view.
Another man attempted a rescue effort but he too got into difficulties and was lucky to clamber to safety.
North Yorkshire Fire & Rescue have been using their boat to assist the search. Further specialist support to help recover the body has been provided by the Under Water Search Unit from West Yorkshire Police.
At this stage the young man's body has not been found, although the search teams will continue into the evening and resume in the morning if necessary.
We are not yet in a position to identify the young man. Next of kin have been contacted and are heading to York. All we can confirm is that he was a resident in York.
Inspector Mark Henderson, of the York City Safer Neighbourhood Team, said: "York has been a very sombre place today knowing that a young man with everything to live for has paid the ultimate price for a moment of misplaced exuberance.
"It is a tragedy that his parents, family and friends will struggle to come to terms with.
"I personally do not wish to take away from their heartbreak and grief at this terrible time.
"However, people need to wake up to the fact that rivers in general are extremely dangerous, and the Ouse itself is a particularly treacherous stretch of water.
"To avoid further tragic outcomes like this one, I urge people to take much greater care and respect the very real dangers that rivers pose."