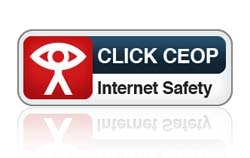 UK National Centre for Child Protection Publishes Annual Results Safeguarding children and tracking sex offenders.
In 2010-11:
414 children safeguarded
513 child sex offenders arrested
132 child sex offender networks disrupted and dismantled
414 children have been safeguarded or protected in the last year from exploitation and abuse as a direct result of the work of the UK's national centre for child protection – the Child Exploitation and Online Protection (CEOP) Centre. 513 child sex offenders have been arrested in the same period, the organisation announced today.
The results – CEOP's highest ever yearly totals – are a direct outcome of the partnership model that CEOP operates, with its specialist teams working in tandem with local and international forces and the wider child protection community to the put the interest and security of children first.
2011 is the fifth anniversary for the CEOP Centre and today's totals means that in its five years a cumulative total of 1,038 children have been safeguarded or protected, while 1,644 child sex offenders have been arrested – all achieved as a direct result of CEOP's intelligence reports and/or deployment of CEOP specialist resources. In addition, a cumulative total of 394 offender networks have been dismantled (132 in the last year).
As CEOP publishes its yearly figures and marks its fifth anniversary, it also warns that the battle is far from over. It outlines the challenges that lie ahead in order to encourage more reporting of the crime and greater understanding of how offenders operate, how technology is exploited and how networks of paedophiles develop.
CEOP's Annual Review and Centre Plan outlines the complete range of CEOP services and results and highlights the key areas that CEOP will be looking to tackle over the next 12 months. Primary amongst these is continuing to address the self-generated risk that children place themselves in, understanding and working in partnership to safeguard technological advances and focusing on specialist areas such as the trafficking of children and young people. It also covers the fact that CEOP will be taking the national lead for providing services and specialist support for instances when children go missing – a function it will pick up from 1 July 2011.
The publication also highlights that while safeguarding children will always be its primary focus, CEOP is also about prevention and knowledge sharing whether with the wider child protection community or directly with children, their parents, carers or guardians. As such, the organisation will continue to build its accredited professional development programme – 2,084 practitioners attended courses during the past year – whilst continuing its award winning Thinkuknow education programme that to date has been viewed over eight million times (over two million times in the last year alone) by children in schools throughout the UK.
In fact, because Thinkuknow has been running for the organisation's entire five years and covers all ages from 5-16 years, it means that some children in the UK will have literally grown up with the programme – learning how to stay safe through resources relevant to their different years at school.
CEOP has also taken its work overseas and is now working in partnership as far afield as the US, South East Asia, Australasia and Europe in order to build capacity, share understanding and deter offending by UK nationals travelling abroad.
Peter Davies is the senior police officer who heads up the CEOP Centre and holds the UK lead policing role for child protection on behalf of the Association of Chief Police Officers (ACPO):
"Record results are an excellent way to celebrate our fifth anniversary and great credit should go to our people who work tirelessly to make every child matter. It would be wrong however to suggest that all of this has been achieved by CEOP working in isolation. Every one of those children safeguarded, or those offenders arrested, has been as a direct result of the unique child-focused role we play in forging partnerships and honing collective knowledge, expertise and services from across all sectors.
"This delivers real value for money and huge economies of scale and allows us to venture into new ways of infiltrating complex offender networks, mapping and identifying the common themes and trends of offender behaviour, of working collectively to make environments safer by design and in reaching children in ways that are contemporary, relevant and dynamic.
"But today is not just about success. It is also about mapping the way ahead. Crimes against children are for me the most horrendous crimes and too many times the victim suffers in silence. We need to encourage ever more reporting and understanding, we need to work to prevent the crime happening in the first place and we need to pursue the offender no matter how complex the methods they use to hide their activity.
"I think today's figures show that we are shining light in to those dark places, we are bringing this crime more into the open and are working collectively with many others to break down the taboos and obstacles that stop children getting the help and support they need.
"We can do that with confidence. We now know that CEOP will become part of the new National Crime Agency and we know that we will go into that future with our brand, purpose and operating model intact. We have government endorsement for that and we have stakeholder and partnership support like never before – CEOP is very much open for business."
The Rt Hon Theresa May MP, the Home Secretary, has written the foreword for this year's plan. In it she sets the tone for the future:
"These are tremendous results and I want to congratulate all of those within CEOP and those who work alongside them to protect children from harm.
"We want to build on these achievements, which is why CEOP will be an integral part of the new National Crime Agency.
"This will enable them to continue to lead law enforcement work protecting children at a national level and draw on wider resources and support to help keep even more children safe from harm in the future."