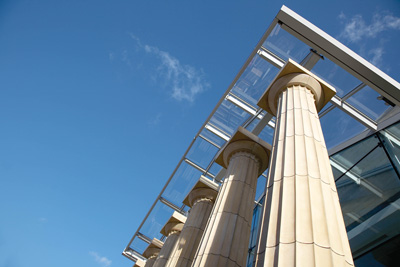 Harrogate International Centre have today (15 April 2011) announced thirty seven job losses.
Harrogate Borough Council's Human Resources Committee was recommended on Thursday, 14 April 2011 to agree a new staffing structure for its Harrogate International Centre.
This new structure includes the deletion of 15 vacant posts from the establishment, the acceptance of nine voluntary redundancies and the compulsory redundancy of 28 posts from an original workforce of 90.
HIC has had to acknowledge changes in the UK and event industry economies and has undertaken a cost efficiency exercise to ensure viability and purpose now and in the future and that various streamlining processes have occurred, including a revision to the core staffing structure.
On a statement HIC commented : "Any staff change is regrettable, however team members have been supported via redeployment opportunities and wider career advisory services. This has been managed sympathetically following a thorough consultation and via a combination of the removal of vacant posts and prioritising voluntary and compulsory redundancies.
As a venue of half a century standing, and a pioneer amongst large UK event venues, the clear vision is to sustain HIC long into the future and to remain as the main economic driver for Harrogate and district."