Police call time on local pub Clifton police have continued their fight against drugs after serving a closure order on a local pub.
The Corner House on Burton Stone Lane has been closed until further notice after officers raided the pub on Friday night (28 January 2011).
25 officers visited the Corner House at around 8.45pm to conduct a drugs warrant after local residents had raised concerns about drug use in the area.
Sergeant Martin Metcalfe, of Clifton Safer Neighbourhood Team, said:
"Burton Stone Lane is a nice area of the city which is populated by good people trying to get on with their lives"
"Unfortunately, a minority of people in the area persist in making life difficult for local residents by supplying and misusing drugs"
"This will not be tolerated as it attracts problem behaviour and drug related crime to the area"
"Hopefully this warrant will reassure the people of Clifton that we will act on any good information that we receive about crime in their community"
During the raid, police detained eight people for drugs searches and subsequently arrested two people for possession of Class A and Class B substances.
A 24-year-old man from Clifton has been released on police bail as enquiries continue and a 25-year-old man, also from Clifton, was given an adult caution.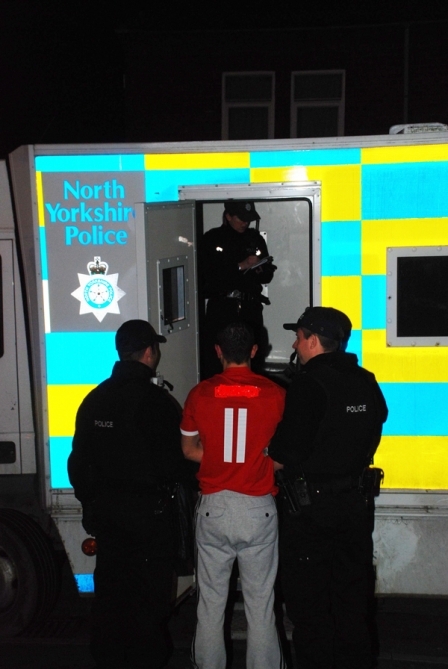 Clifton Safer Neighbourhood Team have executed over 75 drugs warrants since July 2009 and will continue to act on information received from the community.
If you would like to report drug dealing or related crime in your area you can contact your local Safer Neighbourhood Team on 0845 60 60 24 7.