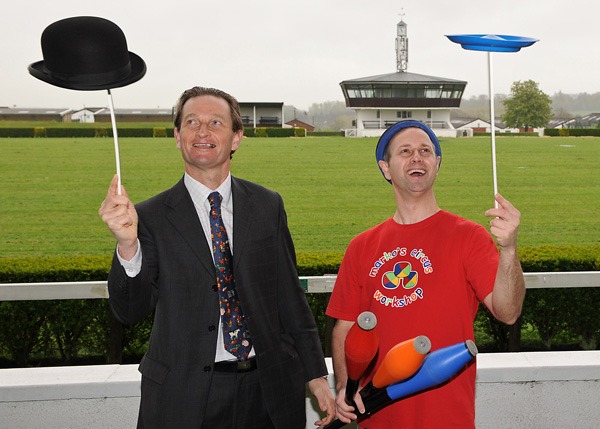 Juggling, plate spinning and clowning skills will be on offer to visitors for the first time at this year's Great Yorkshire Show and Chief Executive, Nigel Pulling had a quick lesson in advance of this year's event. His teacher was Mark Taylor of Marko's Circus Workshop.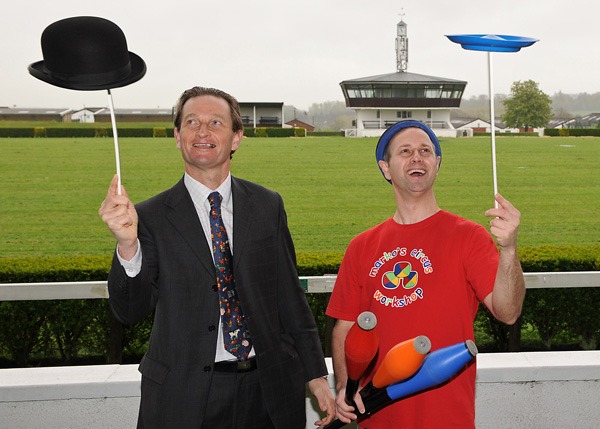 Entertainer Mark Taylor gives Yorkshire Agricultural Society's Chief Executive Nigel Pulling a lesson in keeping all the plates spinning in advance of this year's Great Yorkshire Show.
The show takes place on Tuesday 10 – Thursday 12 July when Mark will be in the Show's Discovery Zone, alongside dozens of other experts offering hands-on activities for all the family. During the three days he will be encouraging visitors to have a go at a wide range of circus skills, including juggling, plate spinning, clowning and throwing diabalos.
Organised by the Yorkshire Agricultural Society, England's premier agricultural event attracts more than 130,000 visitors to the 250-acre showground in Harrogate. The Discovery Zone attracts visitors of all ages and is split into three sections – healthy living, the environment and farming and the countryside.
As well as circus skills, other new attractions at this year's Great Yorkshire Show include an off-road mountain biking course set up by Mountain Bike Coaching UK, zumba, hip hop and cheerleading sessions, as well as hedge laying, stained glass making and environmental fieldwork.
Hazel Baker, Education Adviser at the Yorkshire Agricultural Society said:
The Discovery Zone is a hugely popular area which is always extremely busy. Our aim is to give visitors a broader understanding of rural life as well as having fun, and the circus skills will certainly add to that!