Since the beginning of this year, Year 6 at Willow Tree Primary School and the Woodlands Methodist church have formed strong community links.
This was developed from the wonderful work of the Community Garden team and the real need for our young, local community to become positively involved with the garden.
A gardening project was therefore established weekly, to develop skills, mentoring, positive role models and pride for a group of Y6 pupils and the garden volunteers.
Following this successful project, the school was asked if they could help support their next project. The idea was to set up a Breakfast Club for local older people on a Friday morning before the school day, to provide a 'hearty breakfast' and a chance to socialise. Y6 were approached to help support this project and organise a group to help wait/serve and socialise with them.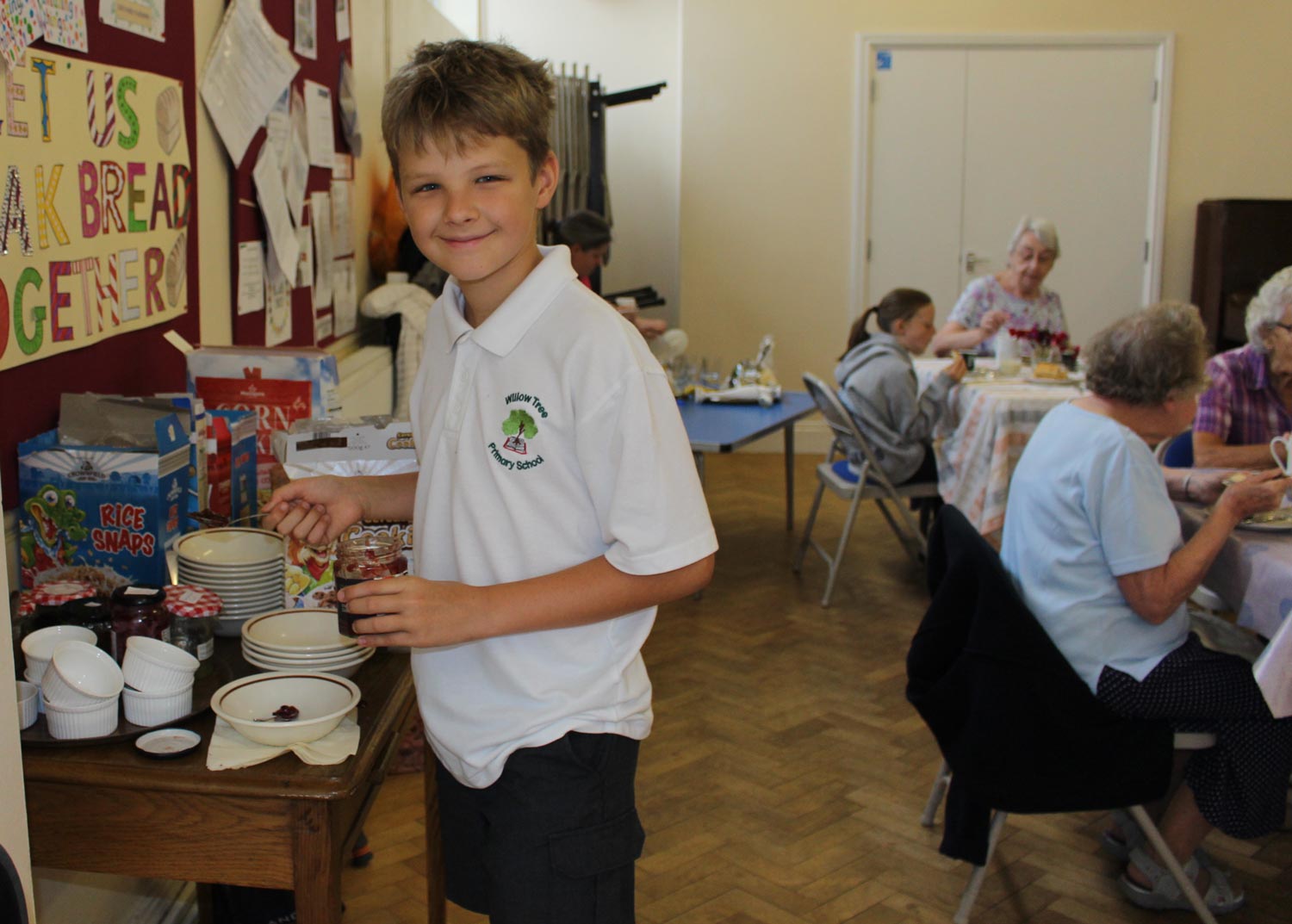 The project has now been running very successfully since the Easter holidays each Friday morning, thanks to the food donations from Lidl and Bookers. 8 pupils regularly attend the breakfast club from 8.15am before the school day commences. Two of these pupils are also part of the successful Gardening Project. The project again provides the Y6 pupils with a range of real life skills and confidence boosting:
"It helps me to become more confident because I get really nervous when I go into new places. It's really fun and I enjoy it. I also really love eating the bread!"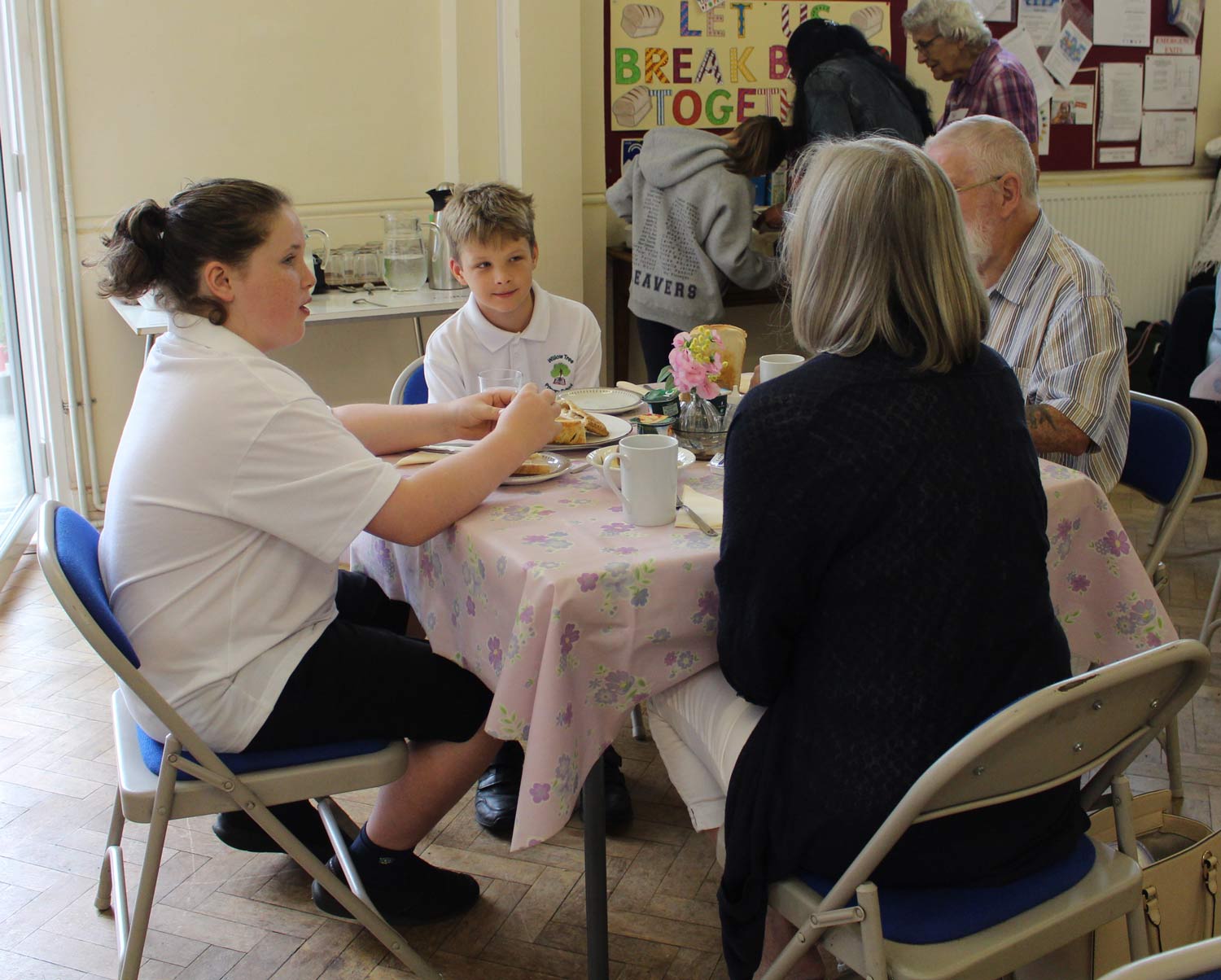 One of the Y6 pupils who attend said," I love the fact it is outside of school, I can have breakfast then come to school. It's nice to chat to other people. I really like helping people and working with my friends."
"This project has had a positive impact in some many ways. The children arrive at school with a smile on their face with a greater self- confidence, which has impacted on their work." stated Mrs Spruce, a year 6 Willow Tree teacher.